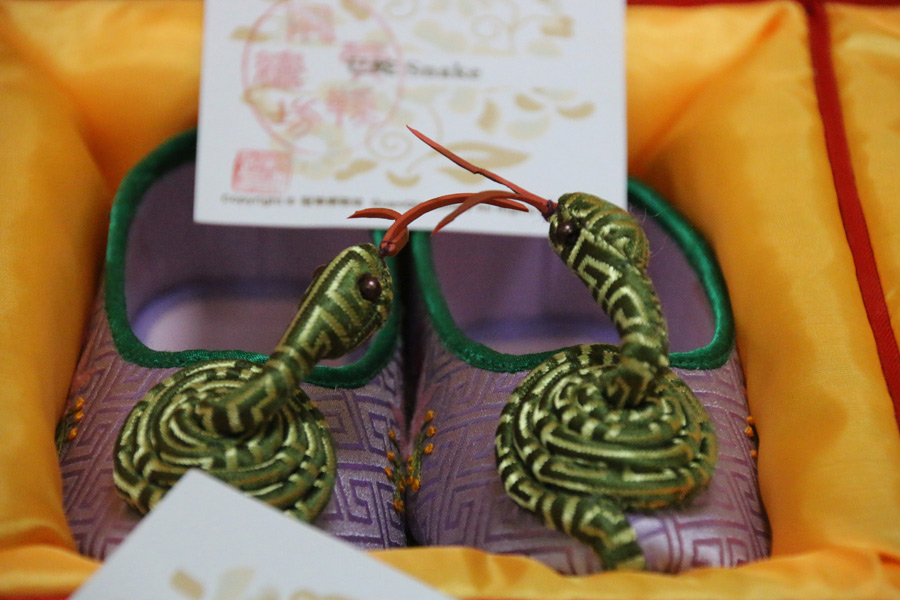 A coiled snake from the Chinese zodiac rises from the toes of a pair of embroidered shoes made by Wang Guanqin, July 21, 2018. [Photo by Wang Qiao/chinadaily.com.cn]
In 2007, Wang's handmade embroidered shoes and her skills were placed on Beijing's Intangible Cultural Heritage list. She is said to be the premier figure in Chinese embroidered shoemaking.
Her shoes have now become precious gifts for people to give for special occasions, such as at weddings or to treasure as an art piece.
The Great Seed, a global community platform aimed at all intangible cultural heritage enthusiasts to communicate, share, experience and inherit intangible cultural heritage worldwide, is now recruiting people to be participants who will learn and experience such heritage.
Through June 9, 2019, 1,000 people around the world will be recruited to connect with 1,000 inheritors to have an in-depth experience with different forms of intangible cultural heritage.