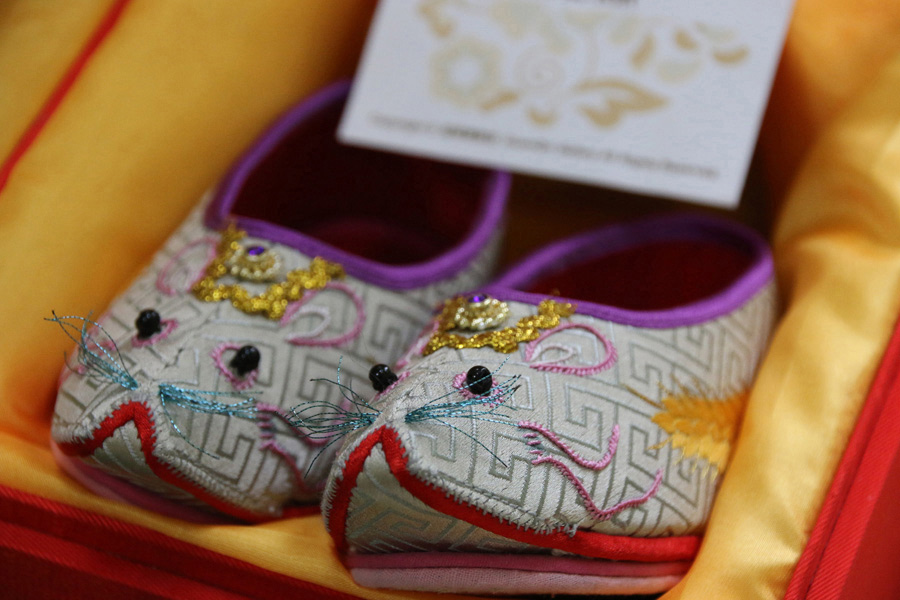 Chinese zodiac embroidered shoes by Wang Guanqin reflect the sign of the rat, July 21, 2018. [Photo by Wang Qiao/chinadaily.com.cn]
"I've always been crazy about embroidered shoe-making, but there are few people who could do this kind of craft nowadays. For me, it's a great chance to learn," said Cheng Guiqi, a student majoring in directing from Beijing Union University.
According to Wang Guanqin, her enthusiasm for the craft came from her family's longtime affinity for the sophisticated technique, which began as early as with her great-grandmother.
Unlike embroidered shoes sold on the market, which are made by machine, Wang insists on designing and making shoes with her own hands.
"Each of my shoes is like a daughter," Wang said. "It's never about just making a pair of shoes. It's the cultural connotations that make each shoe unique and precious."