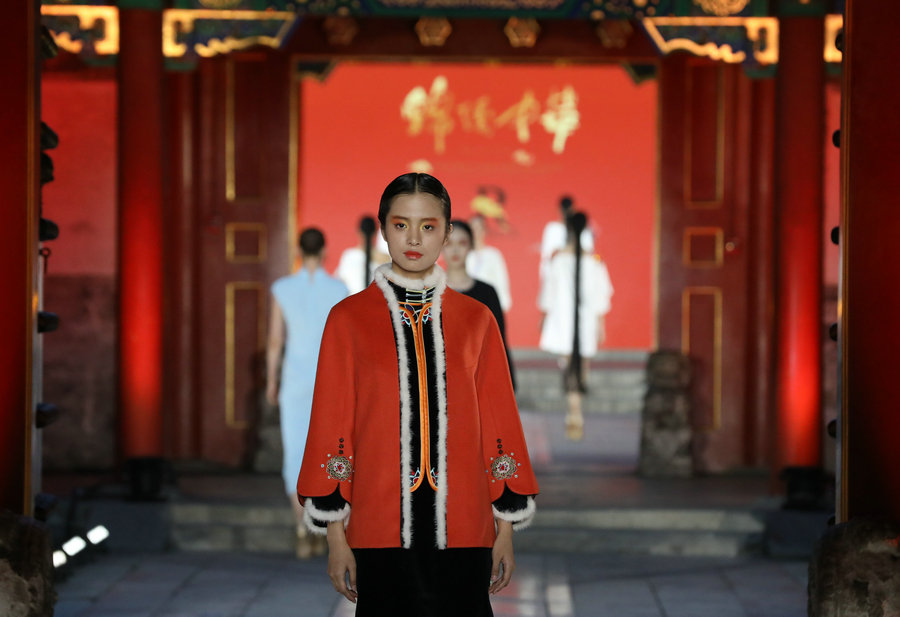 A model presents a design by D.Rita at the Prince Kung's Mansion in Beijing, June 8, 2018. The runway is a part of "Splendid China: China Intangible Cultural Heritage Fashion Show", one activity of the 2018 Cultural and Natural Heritage Day. [Photo by Zhu Xingxin/China Daily]
The requirement of the royals let Beijing embroidery blossom in the Ming and Qing dynasties (1368-1911) since it was born in the Tang Dynasty (618-907).
And it got another name, royal embroidery, in ancient China's last dynasty.
At the time, Beijing embroidery was followed by many common workshops, becoming one of the "Eight Wonders of Yanjing", along with other seven first-rate craftsmanship in Beijing.