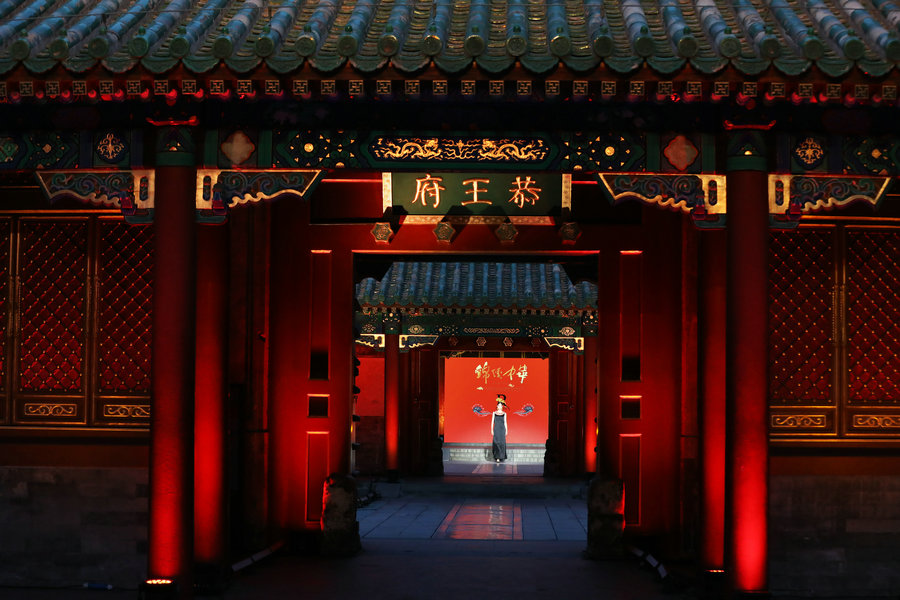 A model presents a design by D.Rita at the Prince Kung's Mansion in Beijing, June 8, 2018. The runway is a part of "Splendid China: China Intangible Cultural Heritage Fashion Show", one activity of the 2018 Cultural and Natural Heritage Day. [Photo by Zhu Xingxin/China Daily]
Embroidery is a smart way to let a common outfit tell a story or signal status.
In ancient China, royals, especially emperors, used special embroidery to show their status. Thus, taboos developed. For instance, a dragon with five claws was an exclusive pattern only for the emperor. If anyone dare use such embroidery on his or her clothes, it would result in that person's death.
Different animals were embroidered on the robes to mark two main groups of officers: civil and military. Animals on the former's vestments were often birds, while the latter had beasts.