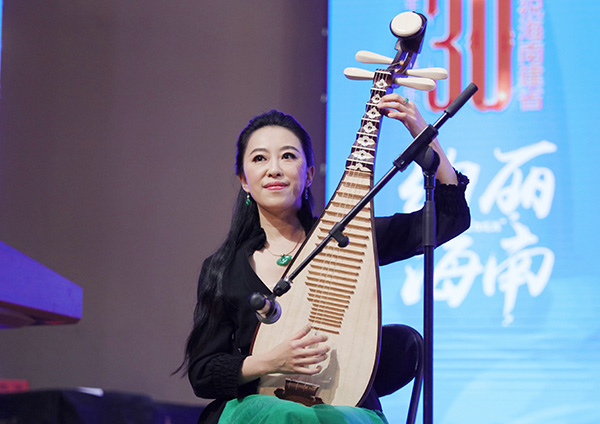 Pipa player Zhao Cong [Photo provided to China Daily]
The China National Traditional Orchestra will stage two concerts in Haikou, the capital of Hainan province, on May 30 and 31 and one more at Beijing's National Center for the Performing Arts on June 15 to celebrate the 30th anniversary of Hainan being made a province.
For the concert, the China National Traditional Orchestra commissioned composers to create 12 pieces of music, all played with traditional Chinese instruments such as the erhu, the two-stringed fiddle, the dizi and the xiao (both bamboo flutes) and the pipa and the ruan (both plucked instruments).
The choirs of China National Traditional Orchestra will also join the performance.
Meanwhile, the central government has also unveiled plans to build Hainan into a free-trade zone by 2020 and establish a free trade port there by 2025.