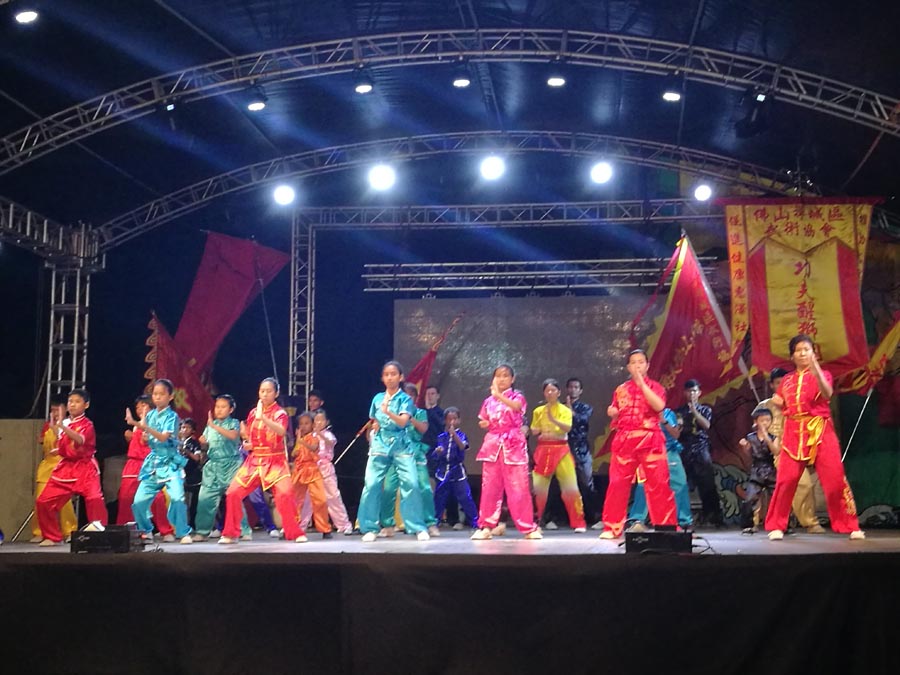 Mauritian students perform Chinese martial arts. [Photo/Chinaculture.org]
The festival's opening on May 5 was attended by high-profile officials from both China and Mauritius, including Ivan Leslie Collendavelloo, Mauritian deputy prime minister, Shanti Bai Hanoomanjee, speaker of Mauritius' National Assembly, Anil Kumarsingh Gayan, Mauritian tourism minister, Prithvirajsing Roopun, Mauritian arts and culture minister, and Gong Yufeng, charge d'affairs of Chinese embassy in Mauritius.
Both Gayan and Roopun sent their congratulating messages to the annual festival. Gayan said Chinese culture is an important part of Mauritius' multi-culture, adding that the festival has brought the age-old Chinese culinary culture to Mauritian people, which will help further enhance understandings between people in the two countries.
During his remarks, Gong Yufeng said the annual festival has become an open window for Mauritians and tourists from around the world to experience exotic culture from the East. He said he also hopes the festival would become a highlight of a wide array of cultural activities to mark the 50th anniversary of the independence of Mauritius in 1968.