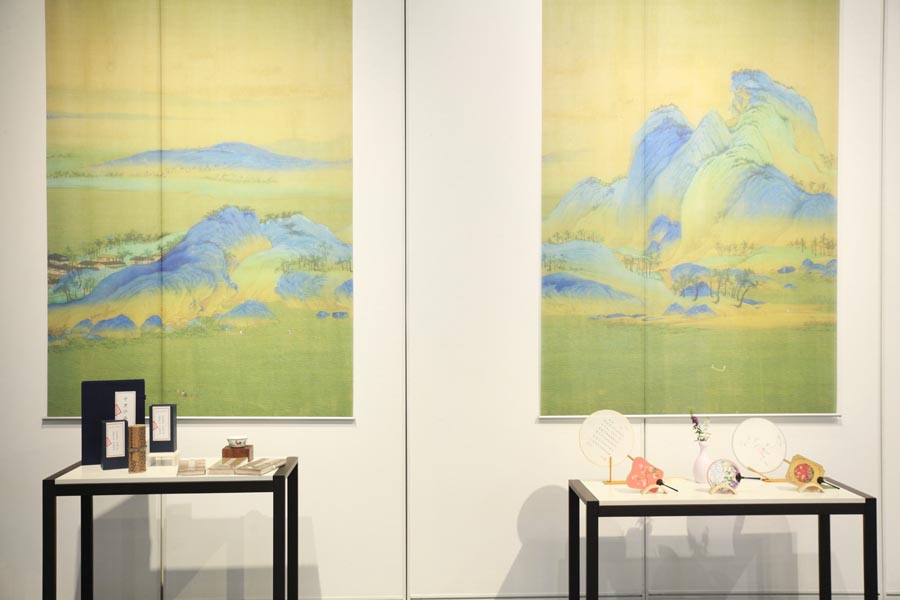 Creative products from the Palace Museum displayed at the China Cultural Center in Bangkok on June 2, 2018. [Photo/Chinaculture.org]
A new exhibition opened at the China Cultural Center in Bangkok on Saturday, showcasing the inheritance and innovation of cultural relics from the Palace Museum in China.
International Exhibition of Cultural Creative Products from Palace Museum features creative designs infused with traditional Chinese styles, inspired by collections in the Palace Museum.
Lan Suhong, cultural counselor of the Chinese embassy in Thailand and head of the culture center, said at the exhibit's opening that the event is part of China Cultural Center's international program China Week: Inheritance and Innovation, which allows global visitors to take a closer look at new ideas from China's culture industry.