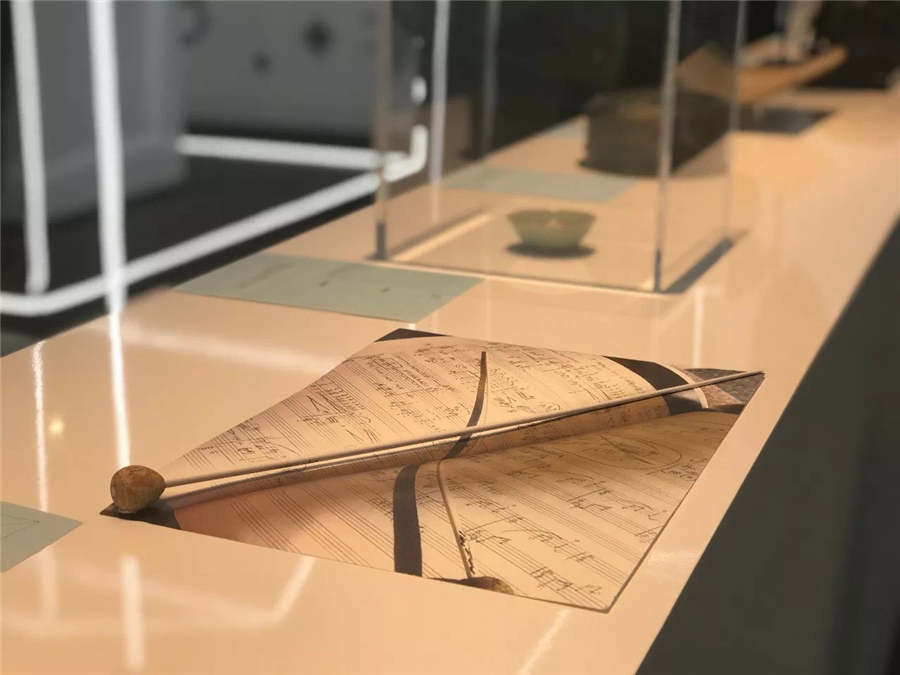 The baton from composer Tan Dun exhibited at Panorama of Culture, OCT Space Xi'an, May 12, 2018. [Photo provided to chinadaily.com.cn]
Cultural province for the people
Abundant cultural resource calls for wiser development strategy. "Shaanxi has historical relics dating back a thousand years ago, which is both a strength and weakness," Northwest University professor Ma Lili said.
During recent years, the province has cooperated with cultural industry developer such as OCT, a Shenzhen-based enterprise in charge of the Happy Valley theme parks, and He Xiangning Art Museum, seeking ways to represent Shaanxi culture under contemporary context.
Panorama of Culture exhibition is one of OCT's latest projects in Xi'an. It provokes a wave of nostalgia by showcasing personal objects of modern artists – a pen from singer Johnathan Lee, a baton from composer Tan Dun. According to the expositor of OCT Space Xi'an, the project is now open for Shaanxi public. "We want to show the stories of ordinary people living here because these individuals make up the spirit of Shaanxi."