Discover the best things to do in Beijing with our weekly roundup of art and exhibitions, music, performances and trending activities around town. To recommend an upcoming event or activity, please contact li-ping@chinadaily.com.cn.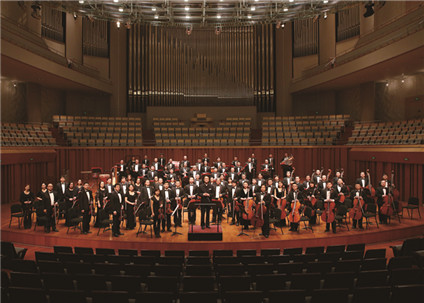 [Photo/National Center for the Performing Arts]
Meet in Beijing in a month-long arts festival
The 2018 Meet in Beijing Arts Festival will lift its curtain tonight with a symphony concert led by famous Chinese conductor Tan Lihua and his Italian counterpart Andrea Molino. It will feature both classical Chinese and Italian melodies.
The concert will usher in a month-long feast of arts filled with exhibitions, dances, concerts, as well as a gourmet festival from Italy, as Italy is this year's featured country.
Learn more here.
If you go:
7:30 pm, April 27. Concert Hall, National Center for the Performing Arts, 2 West Chang'an Avenue, Xicheng district. 010 -6655-0000.
Ticket: 80-480 yuan