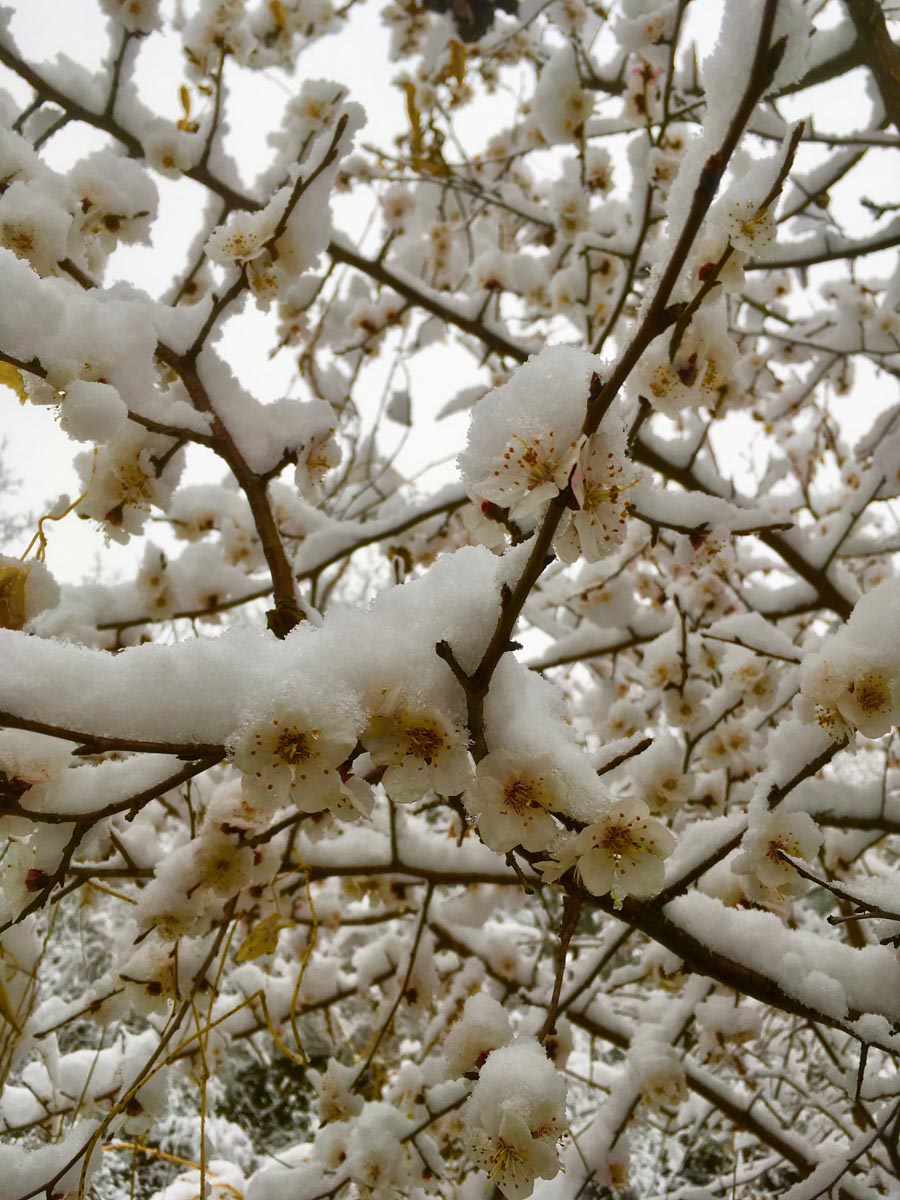 [PHOTO BY ERIK NILSSON/CHINA DAILY]
And they arrive to enjoy such cultural attractions as the (small) peach museum, folk villages and the annual International Peach Blossom Music Festival that runs until May 30.
This year's event also features the Strawberry Music Festival from April 29 to May 1, when 117 rock acts from home and abroad will perform at one of China's largest such events. Over 100 shuttles will bring concertgoers from downtown, and 6,000 parking spaces have been arranged near the main venue, the municipal government's website says.
The festival also features such outdoor sports as bungee jumping, cycling and hiking.
But we'd journeyed to Pinggu for peace and quiet rather than concerts and crowds.
And that's exactly what we found-plus much more.
Indeed, it was still exciting in its own way-in no small part because of the surprise snow.
That said, we missed the "peach flower sea", in which 14,670 hectares of blooms blaze pink and white, which we'd witnessed years ago.
The orchards, too, resemble blizzards when their petals tumble like snowflakes.
And they, too, leave visitors saying, "Wow!"