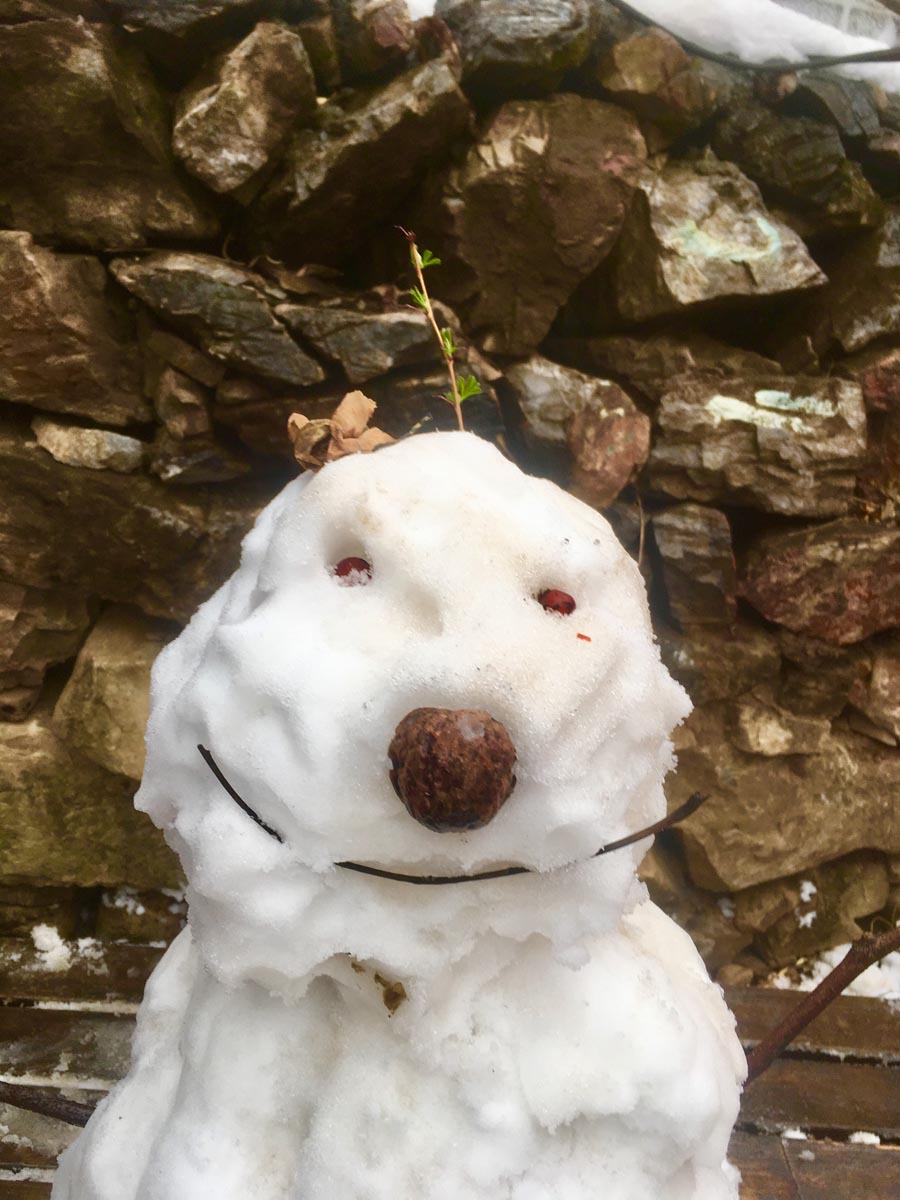 [PHOTO BY ERIK NILSSON/CHINA DAILY]
Bonfires warmed the chilly evenings. Travelers huddled around the flames to drink and dine. Others thawed out while spinning chuan'r (skewers) between their fingers over charcoal barbecues.
Large woks sizzled outdoors above three nearby wood fires encased in what would otherwise appear to be a brick counter-a traditional outdoors-stove setup often used in rural China.
We were delighted to discover a web of hiking paths crowned the wild peaks that horseshoed our farmhouse resort. We didn't encounter a single soul during hours of trekking.
My wife and I planned to stage our (belated) Easter-egg hunt on one of the slopes. By astonishing coincidence, the kids and my wife saw a rabbit hopping through the woods nearby.
It was as if Mother Nature had conspired with Father Time to present both Old Man Winter and the Easter Bunny to our kids in rural Beijing.
Many visitors come to Pinggu not only for the peach blooms, which crescendo around the May Day holiday, but also for such natural wonders as the Flying Dragon Valley, Jinhai Lake and Jingdong Karst cave, which features subterranean boat rides that conjure images of the River Styx.
They also come to experience such man-made marvels as the Ming Dynasty (1368-1644) Bolitai Great Wall, the Huangsongyu Reservoir and the Pinggu Glass Sightseeing Platform, which is colloquially known as the "UFO" for its flying-saucer shape, among other glass skywalks. (Don't look down! Except, that's the point.)