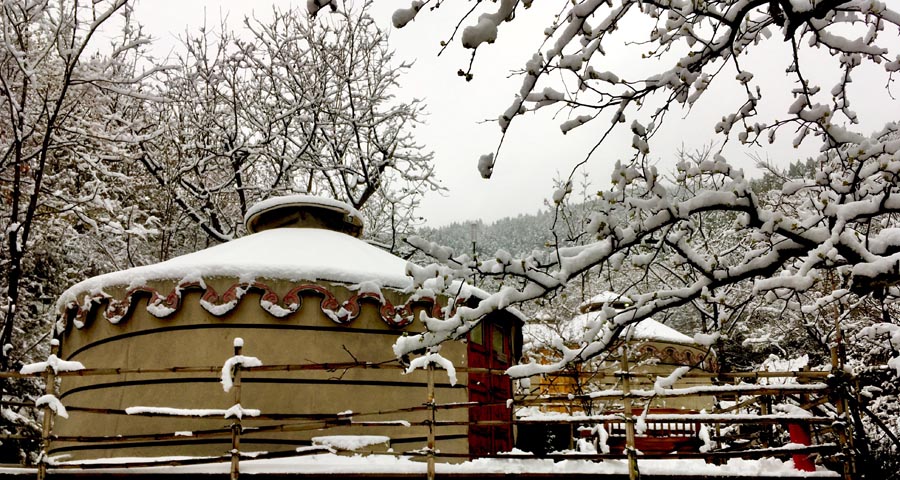 Beijing's Pinggu district is celebrated for its "peach blossom sea", which is approaching its peak bloom following a recent springtime snowfall. [PHOTO BY ERIK NILSSON/CHINA DAILY]
We'd arrived in a village in Beijing's rural Pinggu district at night and awoke to discover the forested valley sheathed in white. The year's first flowers glistened in the ice that encased their petals like iridescent jewels.
Snowball fights ensued. Snowmen were built. And we conjured our own "blizzards" by grabbing the trunks of young pines and shaking the white stuff that pulled their branches downward so that it instead blustered down on our heads.
These are the magical moments parents hope to share with their children.
We boiled snow scooped from the top of our yurt for morning coffee.
Our family was surprisingly warm in the ethnic Mongolian-style tent.
The resort's owner insisted that's because it's covered with wool rather than cheaper fabrics. The property also hosts ancient buildings, and new cabins and villas arranged as if they were tossed down the mountain.
But we were seeking an experience more akin to camping.