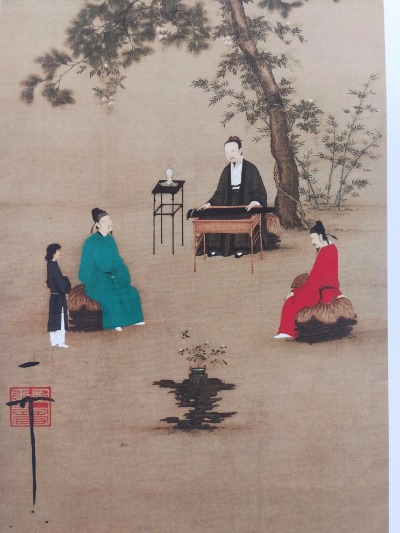 A porcelain incense burner as it appeared in a painting by Song Emperor Huizong, who himself is depicted as the man in black.[Photo provided to China Daily]
"But of course, with spice pills there would not be too much honey, for fear that it became incombustible. And not unlike Chinese traditional pills, the spice ones were also coated in wax for storage."
In addition, the Tang people experimented and came up with their own recipes for mixing different spices, to complement the existing ones brought to China along the Silk Road.
In 1975 the discovery of a sunken ship by South Korean fishermen southwest of the Korean Peninsula yielded vast amounts of porcelain - more than 20,000 pieces in total. Many were incense burners.