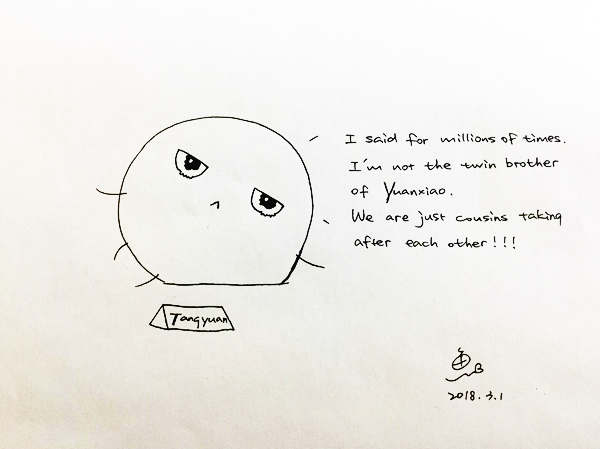 By Yang Yiying [Photo/chinadaily.com.cn]
March 2 marks this year's Lantern Festival according to the Chinese lunar calendar.
Following tradition, it's time to have glutinous rice balls, whose round shape symbolizes family unity, completeness and happiness.
In English, the delicacy made from glutinous rice flour has only one name. Yet in the Chinese language, some people call it tangyuan, while some yuanxiao.
Are they really the same thing?
In fact, the debate about the difference between tangyuan and yuanxiao has gone on for a while on the internet. On Zhihu, a Chinese version of the question-and-answer site Quora, many people asked about this.
Normally, tangyuan is considered a traditional food in South China, and the latter in North China.
And the most approved answer on Zhihu was from user Dingxiang Doctor, who gave a detailed explanation.