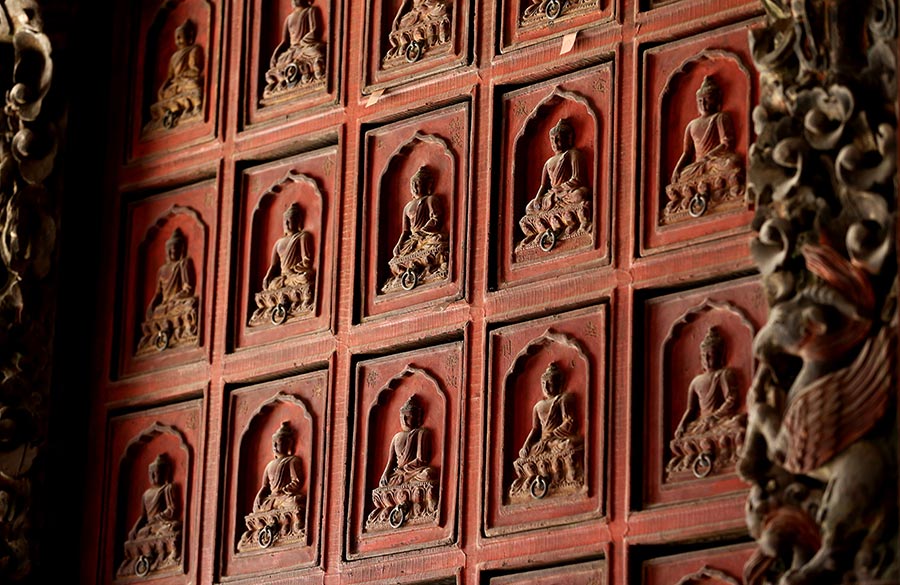 The renovated Zhihua Temple is open to the public. [Photo by Zou Hong/China Daily]
Six permanent exhibitions have been set up at the renovated temple, including displays covering its architecture, its collections of Buddhist statues, and Jing music - a musical genre unique to Zhihua Temple.
Jing (short for "Beijing") music is a kind of Buddhist melody mixing styles from royal court music and folk ballads. It is now performed by the 27th generation of practitioners at the temple.
According to Wan Ming, a historian with the Chinese Academy of Social Sciences, some of the musical instruments used in Jing music originated from Persia (today's Iran), demonstrating the cultural communication the ancient Silk Road saw over centuries.
In one hall of the temple, a huge fresco - one of the best preserved examples of its kind in Beijing - has been especially illuminated for visitors. Nearby in another hall, visitors can also marvel at a statue of a Vairocana Buddha sitting above an octagonal scripture cabinet, thanks to the new lighting system.