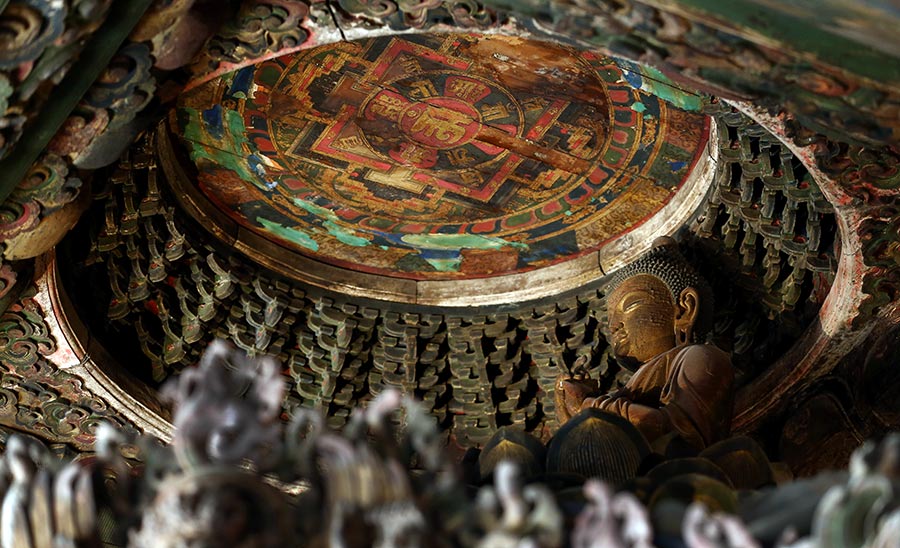 The renovated Zhihua Temple is open to the public. Its highlights include performances of Buddhist music and the display of statues. [Photo by Zou Hong/China Daily]
But now, the ceilings of the temple's halls - full of delicate and sparkling Buddhist paintings, statues and sculptures - have all been illuminated using lights that don't use ultraviolet rays to avoid damaging the cultural relics.
"The artifacts that were once invisible are now accessible," Yang says.
"This will help prolong the amount of time visitors spend here reviewing the history of the temple."
Following the renovations and the temple's reopening, he expects the institution to operate more like a museum, which is better designed to tell the stories of the cultural relics it contains.
When its construction was completed in 1444, Zhihua Temple was originally used as the family temple for Wang Zhen, a powerful and notorious eunuch favored by Emperor Zhengtong.
A plaque with the emperor's handwritten script was hung above the front gate of the temple as a token of imperial protection.