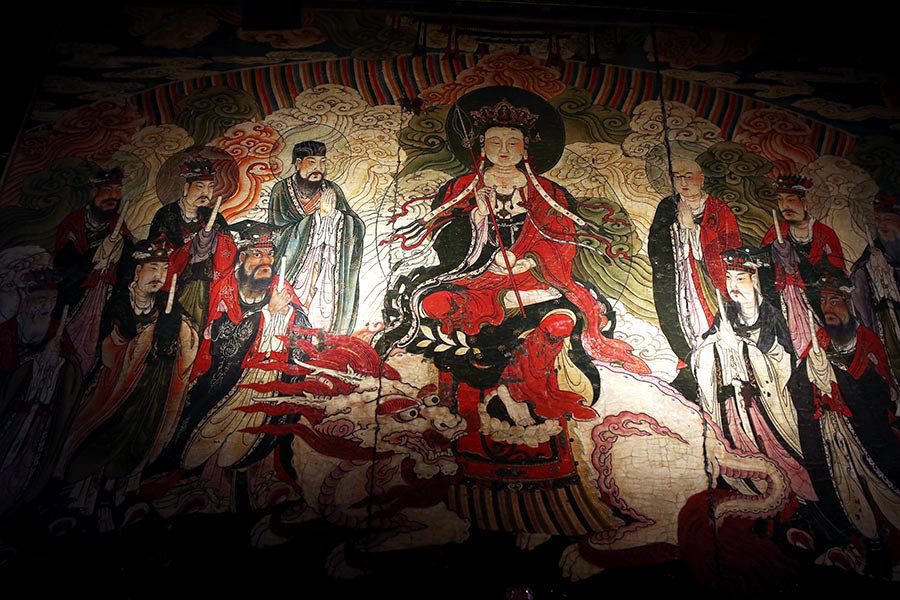 The renovated Zhihua Temple is open to the public. [Photo by Zou Hong/China Daily]
Wang was killed five years later during the Tumu Crisis, where Imperial Ming forces suffered a huge military defeat at the hands of the Mongols. Wang was generally considered to be responsible for the crisis. All of his other properties were confiscated but the temple survived, thanks to the presence of the plaque.
During its peak, Zhihua Temple covered an area as large as 20,000 square meters, but only some 10,000 square meters of grounds remain to date.
Yang explains that the temple has typical characteristics of royal temples from the early Ming Dynasty. Its style and layout also demonstrate the transition from the Song (960-1279) and Yuan (1271-1368) dynasties to the Qing Dynasty (1644-1911), and thus offers a crucial reference point in the study of China's architectural history.
In 1961, the temple was among the first to be included in a national list of key cultural heritage sites afforded conservation protection.
"The architecture of the temple also stands out for its extensive use of black roof tiles," Wang says.