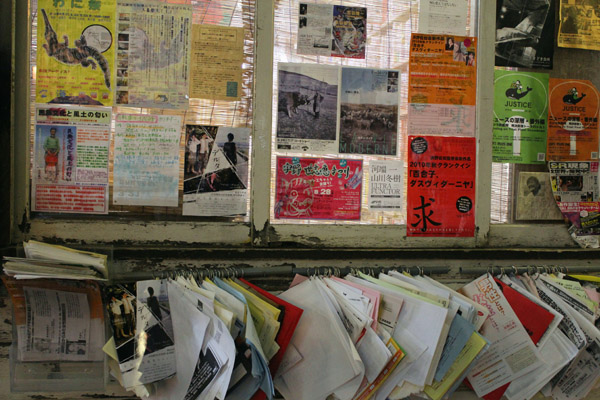 Ten independent booksellers that boast interesting backgrounds and an intimate spirit are featured in Shinobu Yoshii's book. [Photo provided to China Daily]
Yoshii began researching independent bookstores in Tokyo in the winter of 2009, after she got a freelance job writing a column about bookstores in Tokyo for Shanghai magazine The Bund.
Yoshii, who moved to Shanghai in 2008 after marrying her husband, has always been a bookworm.
Raised in Tokyo, Yoshii loves bookstores, especially independent outlets, which are very unique in looks and represent the specific tastes of their owners. So, when she picked stores to write about, she deliberately avoided new stores because she did not know how long they could survive.
"I chose bookstores that had a comparatively long history, such as Mosakusha. It has been open for 40 years," she says.
"And even if I wanted to feature interesting bookstores that had opened recently, I would still need time to assess them, to see if the books they choose are of the same standard, or even better.
"Staff members at new bookstores are usually very hospitable, and the books are often displayed in a very beautiful way. But after six months to a year, things often change. It takes time to form an impression."
Between 2009 and 2014, 179 independent bookstores in Tokyo shut their doors. But despite this, many independent bookstores survive because "the core values of the bookstore" have not changed.
"The styles (of bookstores) vary but they know very clearly what they want to do, and always stick to their ideal."