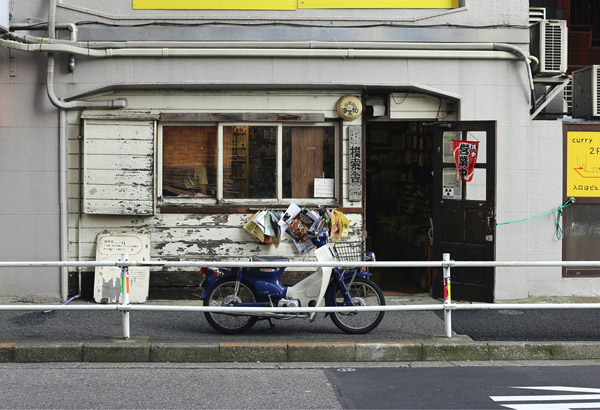 Ten independent booksellers that boast interesting backgrounds and an intimate spirit are featured in Shinobu Yoshii's book. [Photo provided to China Daily]
Japanese writer Shinobu Yoshii's work in Chinese is a good guide to Tokyo's iconic shops, and could also help aspiring entrepreneurs on the mainland. Yang Yang reports.
Referring to Japanese writer Shinobu Yoshii's book Tokyo's Constant Booksellers published in 2016, Liu Suli, the founder of the famous All Sages Bookstore near Peking University once said, it is one of the two key books about the bookstore business in China, because "it showcases bookstores in an advanced society which may be how we look in 15 years, and lets us understand the content and essence of bookstores".
The other book he referred to is Zhong Fangling's My Love Affair with Bookstores first published in 1999, from which Liu learned how to set up a bookstore.
Polite and gentle, Yoshii speaks in a soft voice that brings to mind one of those Japanese actresses seen in TV series and films, but her favorite Chinese food is spicy and hot Zhong dumplings from Chengdu.
Yoshii, 42, started learning Chinese in 1996, when as a college student, she received a scholarship to study in Chengdu for a year.
Yoshii, who is married to a man from Shanghai, speaks fluent Chinese and writes about Japanese food and bookstores in Chinese.
In the past five years, as the Chinese government has been encouraging people to read more, and supporting the development of bookstores, an increasing number of bookstores with unique designs have popped up in cities big and small, bucking the closing trend of traditional bookstores.
When Chinese people travel to other countries and regions, many visit bookstores there, such as Eslite in Taipei and Tsutaya Books in Tokyo.