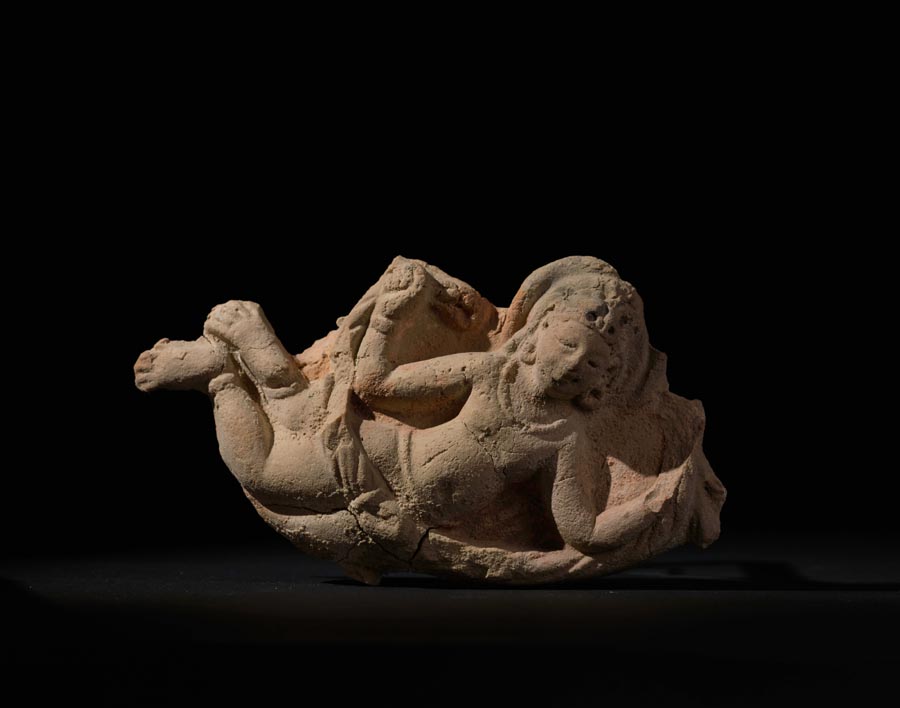 An exhibition about the Kushan Dynasty in Shanghai shows artifacts, including coins, a statue of a gongyangren (a Buddhist), a wooden caving of two birds and a stone relief, depicting devotees around the Buddha. [PHOTO BY GAO ERQIANG/CHINA DAILY]
The Kushan Dynasty was an empire formed by the Yuezhi in the Bactrian territories in the early first century. At the height of its power, it covered central and southern Asia.
According to Wang Yue, the curator of the exhibition and a researcher at the Shanghai Museum, "the Kushan Dynasty existed only for a couple of centuries, and didn't achieve glorious feats.
"Yet it played an important part in the development of the Silk Road."
The Kushan Empire was located in a key destination along the ancient trade route. And it was open and tolerant of cultures and art pouring in from all directions, he says.
"Such openness nurtured a distinctive Kushan culture and helped the diverse civilizations in Asia and Europe to influence and merge with one another."
The Silk Road was the vital trade route bridging Europe and Asia. It not only facilitated commercial exchanges, but also channeled communication among and fusions of cultures and religions, says Yang Zhigang, director of the Shanghai Museum.