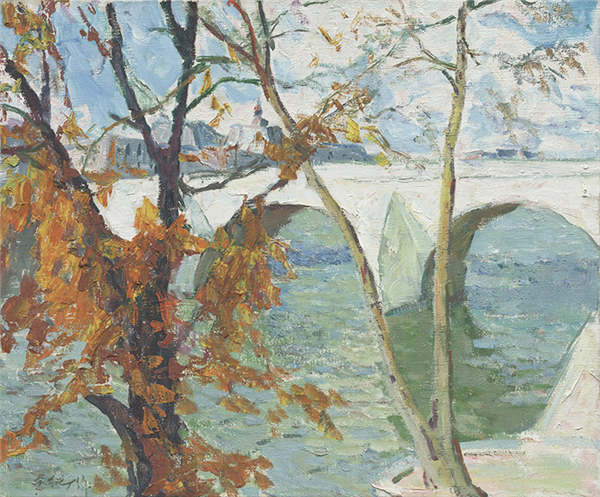 Oil paintings by late artist Luo Erchun are among more than 30 pieces on show at Echoes of Canglang, an exhibition at Beijing's Shixiang Gallery. [Photo provided to China Daily]
"But he had a strong character. He was very sensitive and insightful of things around him."
One oil still-life on show, Painting Tools, shows three bottles in which there are various kinds of painting brushes, and which look like three men standing straight against a wall.
Li says master painter Wu Guanzhong (1919-2010), a friend of Luo, singled the painting out from a catalog of Luo's works.
"He (Wu) said it was brilliant. He said Luo may be vulnerable but never surrendered to criticism."
In an article to remember Yan Wenliang, Luo compared the death of his teacher to "the sun that eventually sets below the horizon, leaving people to miss it a lot", but still he would inspire people like "the glittering stars in the sky and the hopeful dawn".
"Wouldn't that be like the feelings we have for Luo?" asks Li.
Li says that he plans to curate a memorial exhibition of Luo annually and show his works which have never been exhibited before.
If you go
9:30 am-5:30 pm, closed on Sundays, through Nov 21. E2 Jili International Art Zone, Gaobeidian, Chaoyang district, Beijing. 010-5691-6379.