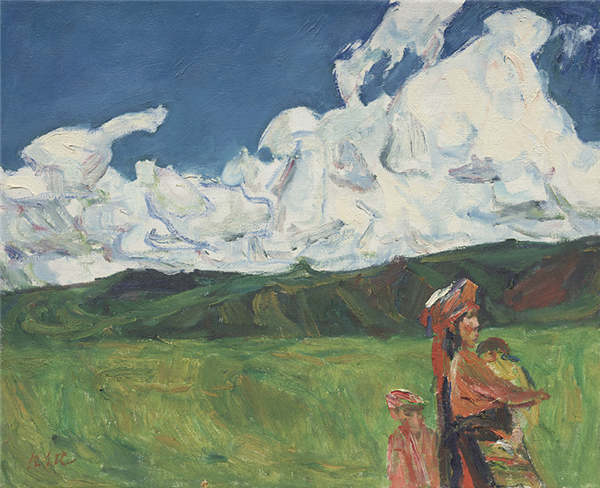 Oil paintings by late artist Luo Erchun are among more than 30 pieces on show at Echoes of Canglang, an exhibition at Beijing's Shixiang Gallery. [Photo provided to China Daily]
Luo was little known because of his low-profile manner. But an exhibition of his works held at the National Art Museum of China in Beijing a few months before his death increased his popularity.
Visitors were then amazed by his simple compositions and the vibrant, delightful palette of his works.
Luo did not leave his birthplace, a secluded village in Hunan province, till he was 16.
He was sentimentally attached to it. And all his life, he had a strong bond with his hometown and similar countryside scenes he saw at home and abroad-the trees, crisscrossing streams and rolling hills.
Oil painter Ai Zhongxin (1915-2003) said Luo's paintings touched people so much because he "loved life and nature much more than his exploration of artistic forms".
In one oil work on show, Village Houses, Luo presents a serene rural landscape.
"At first sight, one recognizes it a work of Luo because of the use of intense colors which was his oeuvre," says Li Dajun, a friend and collector who founded Shixiang Gallery.