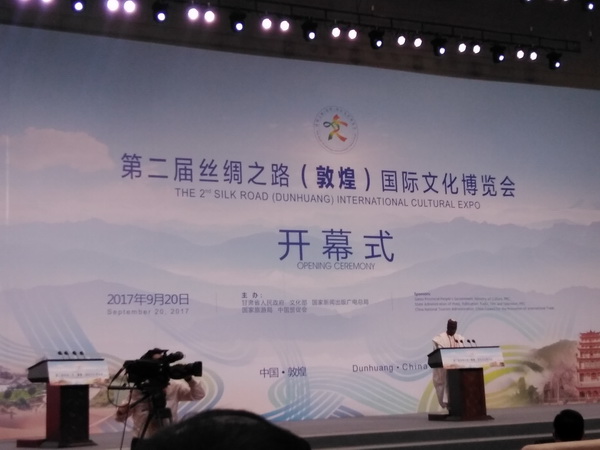 [Photo/people.cn]
Culture is a bridge to connect people and enhance mutual trust, as well as a bond to arouse resonance and reach consensus, he pointed out.
"This event will surely sow seeds of friendship, bring people from various countries closer and promote understanding and mutual trust. It will lay a solid public opinion, social foundation and provide stronger cultural support for the construction of the Silk Road Economic Belt," he noted.
According to Assoumana Malam Issa, minister of Cultural Revival, Art and Social Modernisation of Niger, the historical symbolic significance of the Silk Road is a lesson for today's generation. He expressed regret at the massive destruction a few years ago of important cultural heritage, especially in Timbuktu and Gao in Mali by jihadists.
"Culture is the beginning and the end of everything. It is the foundation on which all development hoped for is based. In Niger, we have been nurtured by such convictions and have perfectly assimilated them," the Niger minister explained. He added that cultural renaissance was retained as the major policy of the government's Economic and Social Development Plan II 2017-2021.