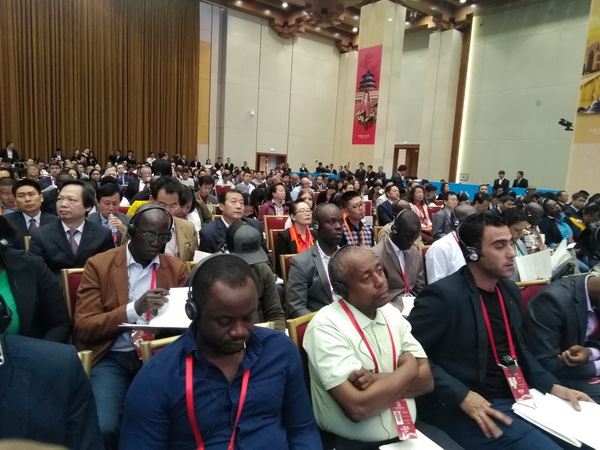 Delegates from 51 countries attended the Second Belt and Road Dunhuang International Cultural Expo.[Photo/people.cn]
The key to sound relations between States lies in their people being close to each other, which largely stems from mutual understanding, Luo Shugang underscored.
According to him, the objectives of this year's fair were to strengthen cultural and ideological exchanges and promote world peace and development; respect cultural diversity and promote the prosperity and development of world cultures. Others were to set up cultural innovation consciousness, inherit and carry on excellent cultural heritage; stick to the road of civilization and harmony, and move towards a common mankind destiny.
Cui Yuying, deputy head of the Publicity Department of the Central Committee of the Communist Party of China and Vice Minister of the State Council Information Office, recalled that Dunhuang was once the intersection of the world's four major civilisations.
"Over the past year, countries and regions along the Silk Road have strengthened exchanges and cooperation in areas such as culture, education, science and technology, health, tourism, media and sports, and achieving positive results," Cui Yuying said.