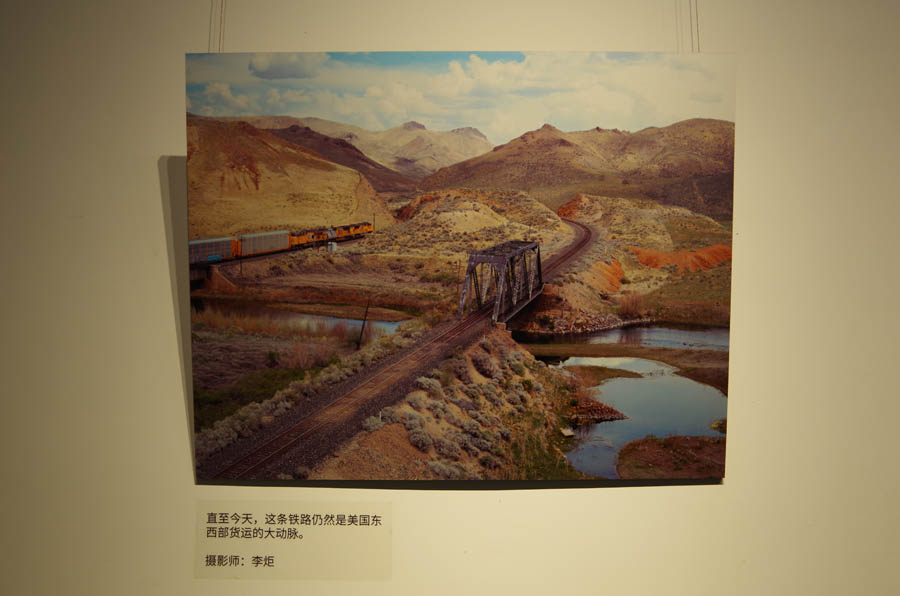 A photo taken by Chinese photographer Li Ju is on display at the Overseas Chinese History Museum of China in Beijing. [Photo provided to China Daily]
She says the stories of Chinese workers haven't been told in detail in American textbooks and it is also important for young Chinese-Americans to know their identity.
"I hope one day such an exhibition can travel to a mainstream museum in the US," she says of the ongoing exhibition in Beijing.
Huang Jikai, director of the Beijing museum, says the Chinese workers' commitment to the development of the US should be treasured and respected by both countries.
In a picture at the exhibition, dwarfed by a mountain behind him, a diminutive Chinese man wearing a straw hat is seen carrying two buckets suspended from a shoulder pole.
Gu Lei, a 43-year-old Beijing native who saw the exhibition, says: "When I look at these Chinese faces in the pictures and think about how many of them must have died in the harsh environment during the construction, I feel their sacrifice should be remembered forever."
If you go
9 am-5 pm, daily through Oct 8, Mondays closed. Beixinqiao Santiao, Dongcheng district, Beijing. 010-6407-3039, 010-6407-0943.