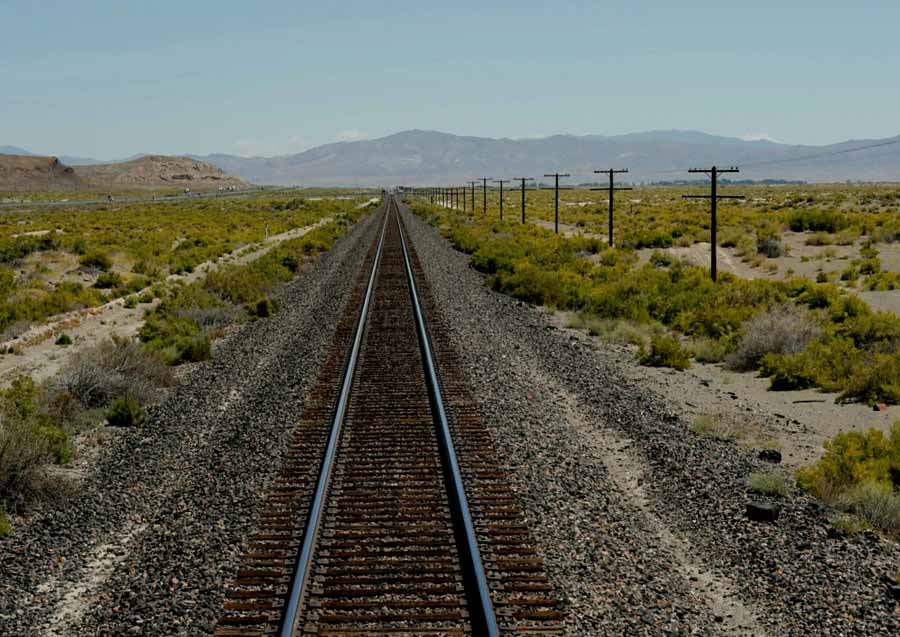 A photo taken by Alfred A. Hart shows a part of the US' transcontinental railway. [Photo provided to China Daily]
A photo exhibition shines light on Chinese workers' contribution in building the US railway system.
Li Ju, an amateur photographer from Beijing, has traveled extensively in the United States since 2006. He became interested in that country's railway system in 2010 when he was in search of a historical route that would allow him to travel the US from the Atlantic coast to the Pacific coast. "At first, I was about to seek data of the Pony Express, a message-delivering route in the mid-1800s. In a library, I found that many photos taken by Alfred A. Hart have recorded the construction process of the US' first transcontinental railroad. I was surprised to see some Chinese workers in long gowns appear in the pictures," Li, 58, says.
Then his eagerness to track the steps of the Chinese workers prompted his first road trip along a US railroad.
"Hart left about 370 railway photos. I wanted to see if I could find the places in the pictures and shoot them in the present. I only found 16 places during my first trip. But later I got nearly 200 such places."