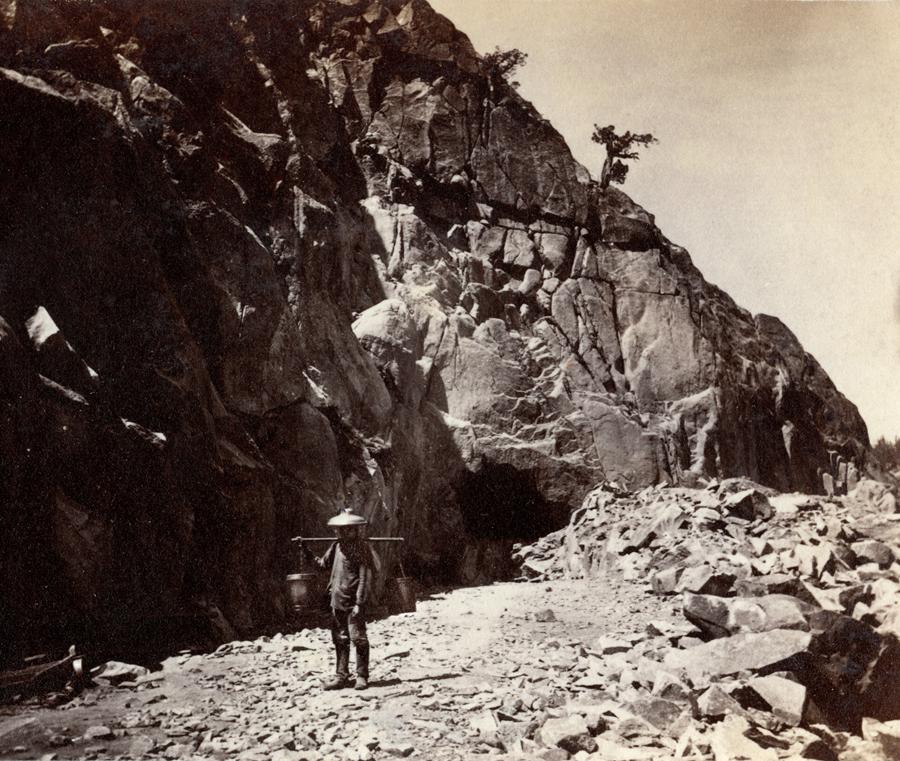 A photo taken by Alfred A. Hart. [Photo provided to China Daily]
Apart from the offspring of the Chinese workers who endeavor to honor their ancestors, other Chinese-Americans have also worked to spread the knowledge of the effort made by the workers.
On May 9, 2014, the Chinese workers who helped build the first transcontinental railway in the US were inducted into the Labor Hall of Honor. It's a success of Chinese-Americans who are continuously tracing their roots and seek recognition from mainstream society in that country.
Monica Yeung Arima, a Chinese immigrant who has lived in the US for more than 40 years, is a volunteer for the Chinese Railway Workers Project at Stanford University.
The project carries out one of the most authoritative studies on the Chinese rail workers in the US and is looking to create an online digital archive available to all, along with books, conferences and public events.
It is a long-term project to increase public awareness about the contribution of Chinese-Americans, Arima says.
"That's why I want to volunteer in the project and donate for it," she says.
The engineering graduate from Berkeley University also works for another project called Stanford Program on International and Cross-Cultural Education, which helps to develop curricular material on topics related to the Chinese rail workers in the US.