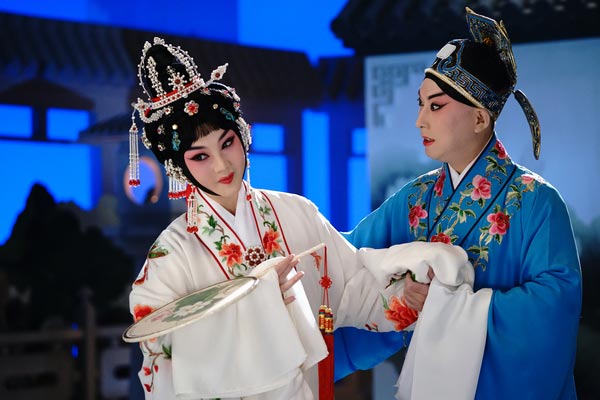 A project has brought together top opera companies and movie studios to convert classic Peking Opera titles into feature-length movies, including The Mirror of Fortune and The Chinese Orphan. [Photo provided to China Daily]
Typically, most of the classic shows, selected by a 21-consultant team run for around three hours on stage, but a movie usually lasts for around two hours.
Ma says a Peking Opera movie director has to be familiar with music, characters and drama structure to make the correct cuts.
Praising the ongoing Peking Opera Film Project, Cui Wei, the secretary-general of China Theater Association, says while in the past, such movies were produced by just one theater company and one studio, the State-backed effort has led to the teaming up of top talent, with most of the movies boasting an all-celebrity cast.
"Audiences can now see performances from different schools (of Peking Opera) in one movie," says Cui.
Wang Xiaoxin, a veteran scriptwriter and researcher, says Peking Opera films will also appeal to foreign audiences.