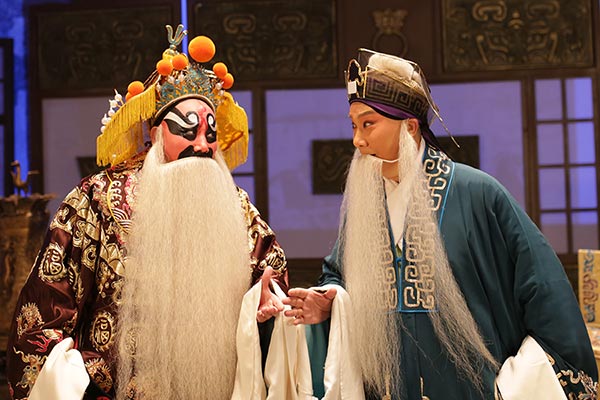 A project has brought together top opera companies and movie studios to convert classic Peking Opera titles into feature-length movies, including The Mirror of Fortune and The Chinese Orphan. [Photo provided to China Daily]
Li Enjie, head of the Jingju Theater Company of Beijing, says Peking Opera dates back to 1790 when troupes from Anhui province brought the opera to Beijing to mark the birthday of then-emperor Qianlong, a turning point for the art form.
Interestingly, the links between Peking Opera and cinema go back to 1905, when the first Chinese movie The Battle of Dingjunshan was made.
The 30-minute movie, based on the 14th-century novel Romance of the Three Kingdoms, was a recording of an opera show performed by then-celebrity artist Tan Xinpei.
Movies based on Peking Opera featuring top performers were box-office hits in the 1930s and 1940s, and hit a new high in the 1960s and 1970s with the so-called yangbanxi (revolutionary model dramas).
However, as pop culture took hold, the following for traditional opera died.
But Li believes cinema can help Peking Opera regain its popularity, a view shared by others.