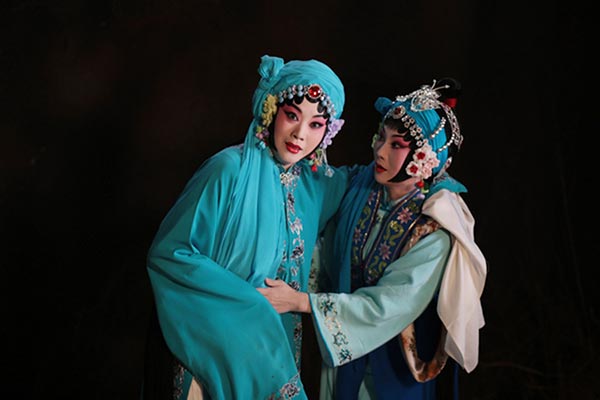 A project has brought together top opera companies and movie studios to convert classic Peking Opera titles into feature-length movies, including The Mirror of Fortune and The Chinese Orphan. [Photo provided to China Daily]
The project envisages the production of another 10 such movies in the next three years.
From the six award winners, Farewell My Concubine-a 2,200-year-ago romance about a hero and his lover-has been screened in the United States, Japan, Britain, New Zealand and Australia, and will be screened in more foreign countries in the next few months.
Opera buffs in Beijing will also get a chance to savor the classics.
As part of the Beijing film festival's Peking Opera section, all the movies are being screened in three cinemas in Beijing's Chaoyang district.
The opera movies will be screened in the mornings for free in these theaters for the rest of this year, according to the festival organizers.
With this new initiative, the total number of screenings could hit 500.
Celebrities, critics and filmmakers see the project-the largest of its kind in New China's history-as a new chapter for the art form, which goes back more than 200 years.