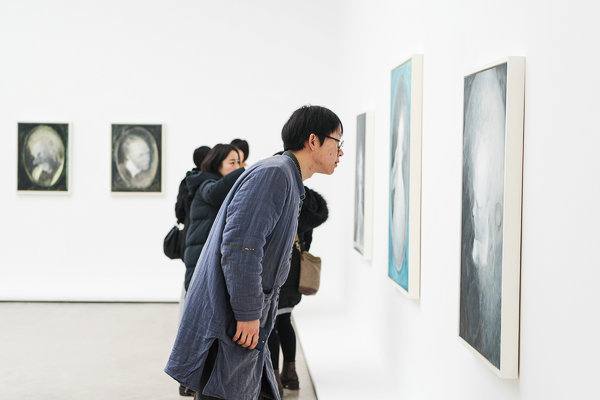 The show Three Men Exhibition is now running at N3 Gallery in Beijing. [Photo provided to China Daily]
Cui says that in an opaque and highly personal style, the painter expresses his understanding of order and conformity of society, and he feels both angry with and passionate about life.
Of Mao's eight portraits on show, seven are his signature Thomas series.
Mao, 49, a teacher at Nanjing University of the Arts, met Thomas Rohdewald, a Luxembourger who came to study Chinese, in 1998.
Since 2000, Mao has been portraying Thomas in his oil paintings. In these portraits, Thomas sometimes slightly closes his eyes, gazes at the audience with a confused expression or looks lost in thought.