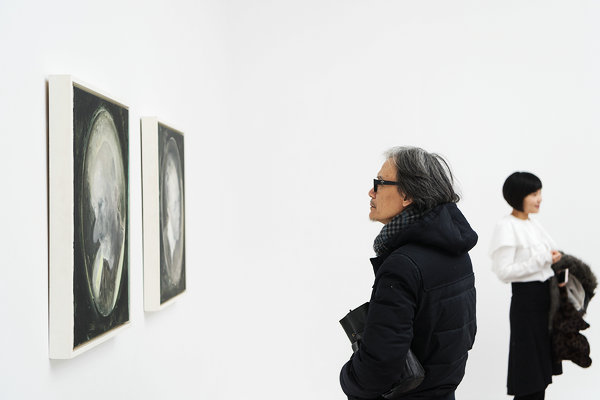 The show Three Men Exhibition is now running at N3 Gallery in Beijing. [Photo provided to China Daily]
The three artists are known for being dissociated with the mainstream discourse of art circles.
Their names are less familiar to the general public if compared to peer artists who are active in exhibiting and various publicity events. In distinctive styles, their works on show capture various moods of people.
Ma, the youngest at 47, shows seven oil paintings produced since 2006 in which the image of an artist recurs to represent himself. In a simple composition, he layers extensive color blocks to create a powerful visual effect and a tense feeling.
Ma says the figure is a wanderer like himself who "is restless wherever he goes and tries to find a feeling of home in the painting". He says the state of wandering can also be found in many people.