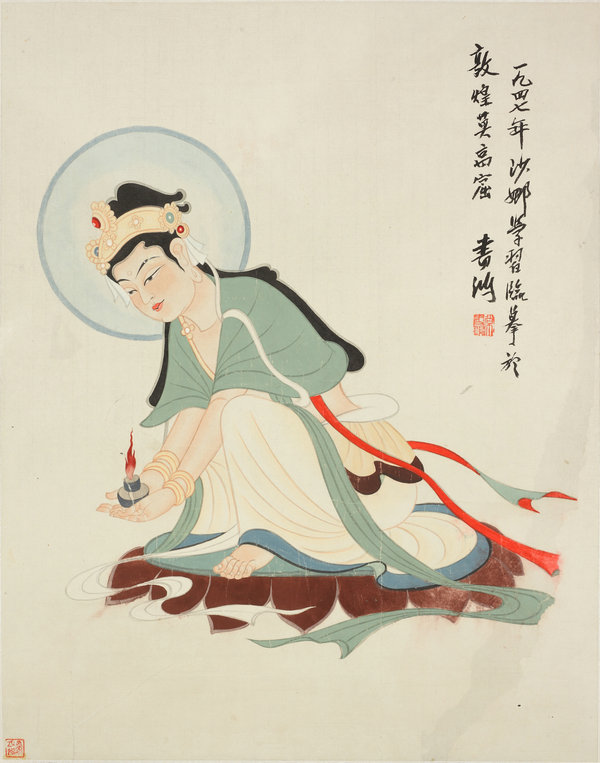 A piece of Chang Shana's work. [Photo provided to China Daily]
He says that during their stay, they were given lectures by Chang Shuhong at his home-a mud courtyard close to a dry riverbed in the vast desert-and they ate thick pancakes and pickled watermelon peel, which Chang said was what the institute staff had survived on for many years.
While attending school and taking care of her younger brother, Chang Shana found great comfort and strength in painting.
She says that she spent her school holidays painting in the grottoes. In the day, she climbed the ladders and followed researchers into the caves. At night, she learned sketching.
She says she felt excited to enter the caves, which did not have doors. As the caves faced the east, sunlight would illuminate the colorful paintings on the walls.
"All day long, I was surrounded by beautiful Buddhist figures who looked so benign. Above my head were the caisson ceilings on which sophisticated patterns were arranged. And, what surrounded me were vivid sutra paintings.
"I used to feel so enthralled by the colors and details that I sang as I painted."