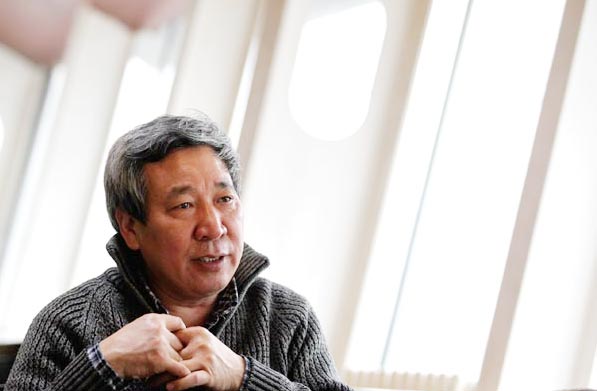 Yan Lianke [Photo by Zhang Wei/China Daily]
Chinese author Yan Lianke has been shortlisted for the Man Booker International Prize 2017 Longlist for his book The Explosion Chronicles, along with Carlos Rojas, the translator of the book, on Wednesday.
This is the third time that Yan has been shortlisted for the award. He was previously shortlisted for Lenin's Kisses in 2013 and The Four Books in 2016.
In the Chronicles, Yan narrates a story of a village turning into a megacity in 30 years in an exaggerated and absurd way. "In magic-realist fashion, the moral chaos is horrifyingly reflected in the dysfunction of nature," writes The New York Times.
The US edition of The Explosion Chronicles was released by Grove Press in October of 2016, and its UK edition was published by Penguin Press in March this year.
The Man Booker International Prize celebrates the finest works of translated fiction from around the world. It is awarded every year for a single book, which is translated into English and published in the UK. The work of translators is equally rewarded, with the £50,000 (around $61,750) prize divided between the author and the translator of the winning entry. In addition, each shortlisted author and translator will receive £1,000 each.