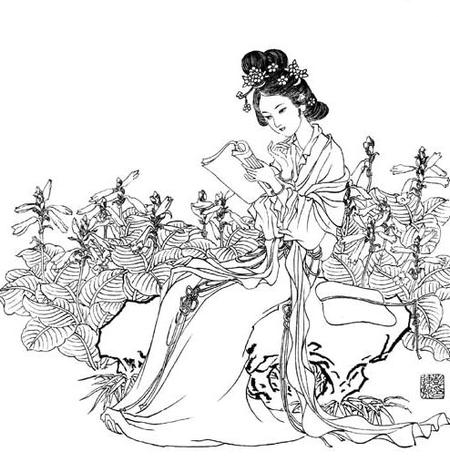 A painting of Shangguan Wan'er, by Peng Lianxi. [Photo/amazon.cn]
Shangguan Wan'er
Shangguan was famous for being given an important position by the only female emperor, Wu Zetian of the Tang Dynasty (618-907).
Despite Shangguan's grandfather, Shangguan Yi, being killed for offending Wu, she was highly praised by the female emperor for her literary talent. She served as a key secretary to Wu and was called "a female prime minister" at the time.
Shangguang changed court poetry so that it used more meaningful expressions than empty praise, and further developed her style based on her grandfather's poems.
Quan Tang Shi, orComplete Tang Poemsrecords her 32 poems.