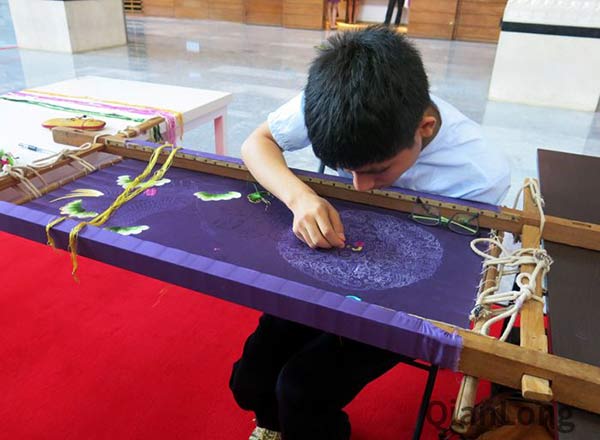 A craftsman shows the traditional Beijing handicraft during the exhibition featuring eight superb crafts of Beijing at the Capital Museum in Beijing, August 9, 2016. [Photo/qianlong.com]
4. Exhibition "Eight Marvelous Handicrafts of Beijing"
The exhibition showcases 276 sets of works featuring eight beautiful crafts of Beijing, including cloisonné enamel, jade carvings, ivory carvings, lacquerware carvings, inlaid gold lacquer, filigree and inlay, palace carpet weaving and Beijing embroidery. Exhibits from ancient times and the Minguo era (1912-1949), as well as works from contemporary masters and students are all on display.
Admission: Free (please reserve in advance)
Location: The Capital Museum