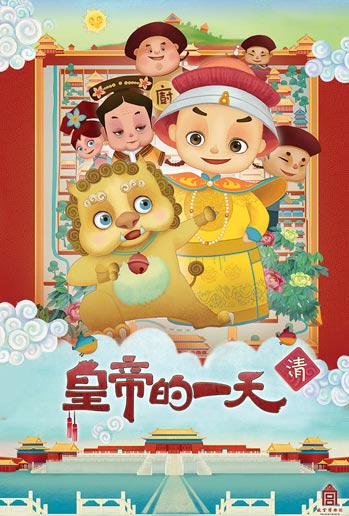 A screen capture from app A Day of an Emperor. [Photo/Agencies]
Name: Liu Ningxing
Product: A Day of an Emperor
In Liu Ningxing's words, the Palace Museum has always tried to devise fun and creative ways to introduce China's traditional culture to the younger generation. "The Emperor carries a superior image as someone who can do anything he wants, but in fact, being an Emperor is a difficult job. The workload is heavy, and there are many restrictions," said Liu, a history major who started working at the Museum in 2004.
"Kids nowadays are all 'little emperors' in their homes. I wanted the 'little emperors' to know that a real Emperor can't do everything he wants, and that he still needs to study and needs to work.
"We wanted to create an app that's educational, visually pleasing and fun, something that kids would want to use but won't get addicted to," Liu added.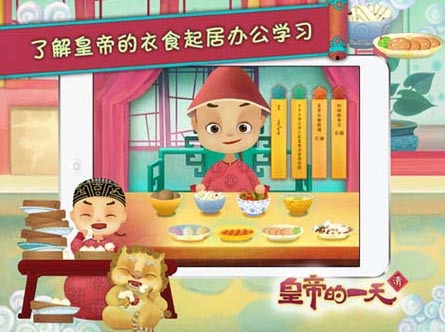 A screen capture from app A Day of an Emperor. [Photo/Agencies]
The app allows users to track the life of an Emperor in the Forbidden Palace, and see what he does at his resting palace, the office, the garden and recreational sites. There are tasks embedded in the app. Users can learn something about the Emperor through completing these, such as testing for poison with silver plates and piercing a willow leave from a distance with an arrow.
To Liu, the love of the Palace Museum is the driving force for his work. At the same time, he feels the weight of his mission and responsibility that comes from what he does.
"The seasons of the Forbidden Palace, the beauty of the architecture and relics, and all sorts of legends and stories... these are all part of our lives. In working with new media on an ancient subject, we have to learn about the Palace Museum and remain receptive to the Internet era at the same time," Liu added.