In the past, Emperors Yongzheng of the Qing Dynasty (1644-1911) was regarded as a serious figure who expressed his thoughts through composing poems and calligraphy.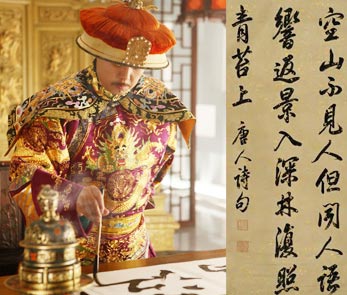 Actor Zhang Tielin portraying as Emperor Yongzheng (left) and one of the Emperor's calligraphy work. [Photo/Agencies]
With Flash animations, we see that he also relaxed during his free time, as any person would, and did things that ordinary citizens would also do, like fanning himself to cool down or fishing in the pond.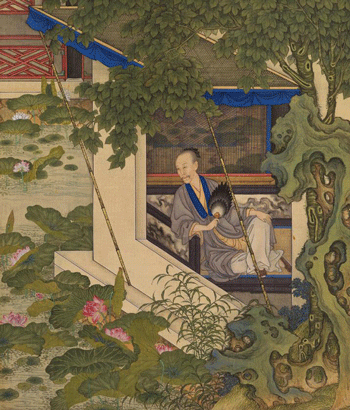 "Sometimes I just want to be a handsome man and be alone." [Flash by the Palace Museum]