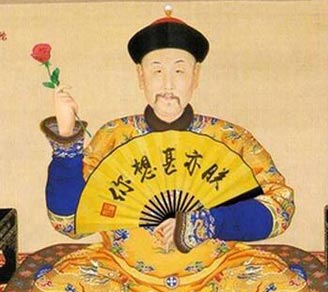 A fan with characters written by Emperor Yongzheng (which literally translates to "I miss you"), is sold by the Palace Museum. [Photo/Agencies]
In the past, historical tourist attraction sites offered exquisite, but not-so-practical souvenirs. More recently, they started selling merchandise that consumers could use in their daily lives, like fans with Emperor Yongzheng's calligraphy, or stringed Buddhist beads-inspired earphones.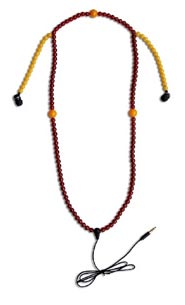 Stringed Buddhist beads-inspired earphones. [Photo/Taobao store of Palace Museum)
These are just some of the latest creative cultural products released by the Palace Museum, which houses countless treasures and historic relics from Imperial China, and a place often associated with terms like royalty and class, something that's far from the lives of ordinary citizens.
Here are some behind the scenes stories on how these creative cultural products came to be.