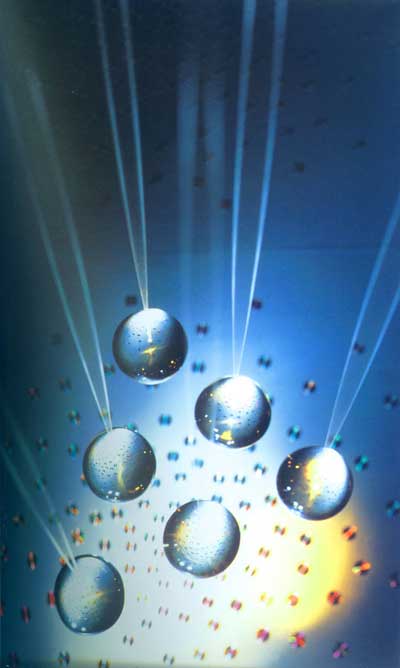 Photo provided to China Daily
Yet Tsai soon found it unsatisfactory to simply paint. He felt that his scientific side was lacking in his art. He missed the techniques he had spent years studying.
It was during a three-month fellowship in 1965 at the MacDowell Colony, New Hampshire, that Tsai found his inspiration.
"He liked nature a lot. He told me it was in the woods, he saw the leaves were shimmering with the sun coming through, and together they were making shadows in movement," she says.
Tsai felt he could turn this magical natural phenomena into art by taking advantage of his engineering training. He immediately went back to New York to put the idea into practice.
The same year, he created Multikinetic Wall, an installation of dozens of rotating wheels with a variety of color combinations.
He wanted the works to talk to viewers who could respond.
That was how his interactive cybernetic works came into being three years later, enlightening fellow artists and the public.
He made steel squares dance to a rhythm, or steel rods vibrate in varied patterns in response to flashes of light. He designed a public art project in Hong Kong, in which the stream of a fountain pumped higher when more people clapped their hands.
"Tsai had never tried making a big name for himself. He said that as an artist, he was giving the seeds to the world," Chang says.