Horse-dragon and spider 'battled' in Beijing
A 47-ton giant robotic horse with a menacing dragon's head and a 37-ton mechanical spider were previewed in Beijing's Olympic Park on Oct 15.
The two colossal creatures staged their China debut from Oct 17 to 19 by waging "war" on the avenue facing the National Stadium, also known as the Bird's Nest.
The horse-dragon, created by French artist Francois Delaroziere of The Machines of the Isle, is the hero from the show Long Ma. It was shown to the public in France this August.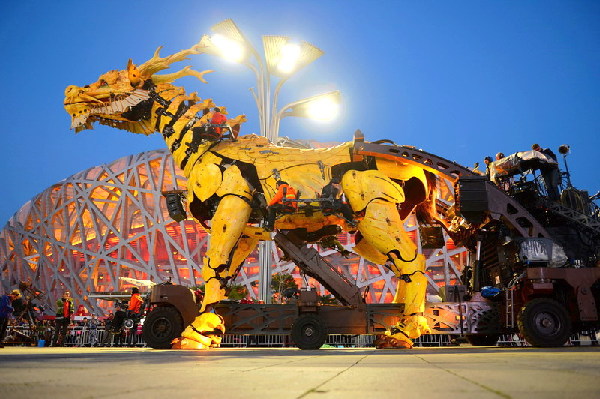 A mechanical horse-dragon made of wood and steel is seen in rehearsal, on Oct 15, 2014. [Photo by Hu Qingming/asianewsphoto.com]