Paris hosted the 9th Chinese Film Festival
The 9th Chinese Film Festival in Paris was held from Nov 4 to 18 to mark the 50th anniversary. Chinese actors, directors and movie fans flocked to Paris for the film feast. Sun Qian and Zhang Xiaolong, known for their roles in the costume drama Empresses in the Palace, the actress and director Tao Hong and the director Zheng Dasheng made their appearance on the red carpet. The Chinese film, When a Peking Family Meets Au Pair was screened at the opening gala on the evening of Nov 4.
Founded in 2004, the film festival has screened hundreds of Chinese films. It has become a window for French audiences to understand Chinese film and is seen as a bridge between filmmakers in both countries.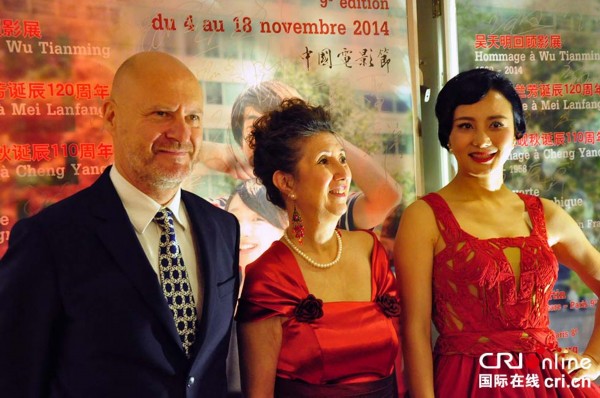 Opening gala attendees pose for a group photo. [Photo/gb.cri.cn]