Rodin's sculptures displayed in Beijing
An exhibition of works by the great French sculptor Auguste Rodin opened at The National Museum of China in Beijing on Nov 27.
Hosted by the Rodin Museum in Paris and The National Museum of China, the show displays a total of 140 original works created by this master, including The Thinker, The Age of Bronze, Monument to Balzac, The Gates of Hell and other representative works. Many drawings for Rodin's gypsum sculptures are also exhibited. Through these art lovers can get a glimpse of the Rodin's thinking process and moods during the creation of works.
The exhibition will run through March 22, 2015.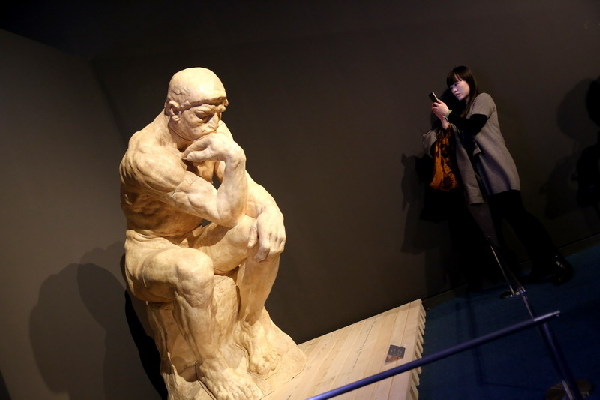 A sculpture by Rodin on display at The National Museum of China in Beijing on Nov 27. [Photo by Jiang Dong/asianewsphoto.com]