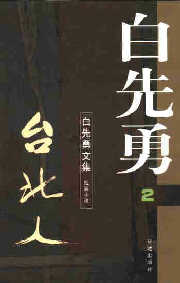 In September 1993, when he returned to Guilin, the first thing he did upon entering a hotel was to ask whether hot Guilin rice noodles were available. As the servant gave him a positive answer, he shouted out "Two Bowls." In his eyes, the noodle is the most delicious food in the world.
During his second visit to Guilin in March 2000, Bai repeated what he did in 1993. Apart from Guilin dialect and Guilin rice noodles, Bai is also a fan of traditional Guilin operas. Prior to leaving Guilin at seven, Bai used to watch Guilin operas in his mother's arms and when he returned at 57, his passion for the opera was just as strong.

 Bai Xianyong's Novels
When still in primary and middle school, Bai was influenced by Chinese classics and new "May Fourth" literary works. He published his first short story Grandma Jin in Taiwan's Literature Magazine at the age of 21, causing a huge sensation among literature circles. Later, with his father's support, Bai, together with his classmates Chen Ruoxi and Ou Ziyang, started a magazine called Modern Literature, in which he published many short stories.
Childhood memories and a drifting life have accumulated rich materials for Bai's literary creations, Chinese classic novels and new "May Fourth" literary works helped him to become a well-known contemporary writer, and Lonely Seventeen, Taipei People, and the New Yorker laid the foundation for his important position in China's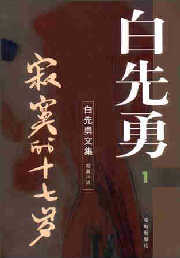 literature circles.
In terms of contents, Bai's works can be categorized into four types. The first type covers his early works, which mainly depict his life experiences as a young boy, or which are modeled on western literary works; these include most of the stories in Lonely Seventeen. His works of the second category are about the life of Taiwan's upper class and are included in magazines, such as Taipei People. The third type of stories is about the lives of the intellectual residing in America, and is included in magazines such as the New Yorker. The last type is mainly on the lower class of Taiwan people, with the long story Nie Zi (Unfilial Son) being the representative work.
Bai's early works were greatly influenced by western literature and were immature in both psychology and art. His later works, however, carried on Chinese literature traditions and featured a strong sense of reality and history.