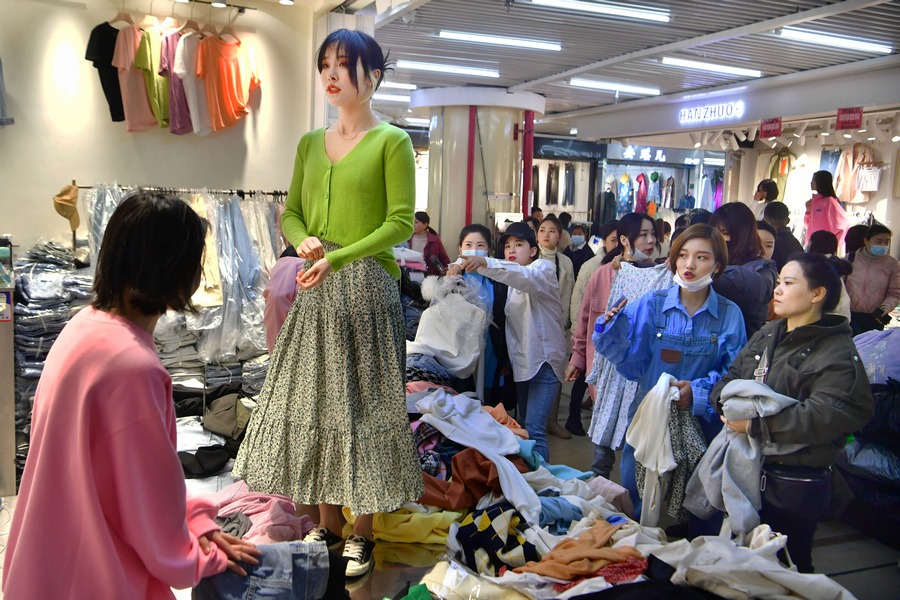 As Chinese supermodel Liu Wen displays her shining points during a stage show for Victoria's Secret, dozens of fitting models are also working hard at a garment market in Zhuzhou, Central China's Hunan province.
A young female model nicknamed Lili said in an interview at a local clothing store that "We usually put new clothes directly on the body and take them off in more than ten seconds to save time to try more clothes on. At the same time, to attract more customers, we also will try on preferable styles upon request."
Decent income has become the source of impetus and perseverance for the young models. "If a female model in good shape works very hard, she can earn more than 10,000 yuan ($1,540) per month," a shop manager named Nana said.