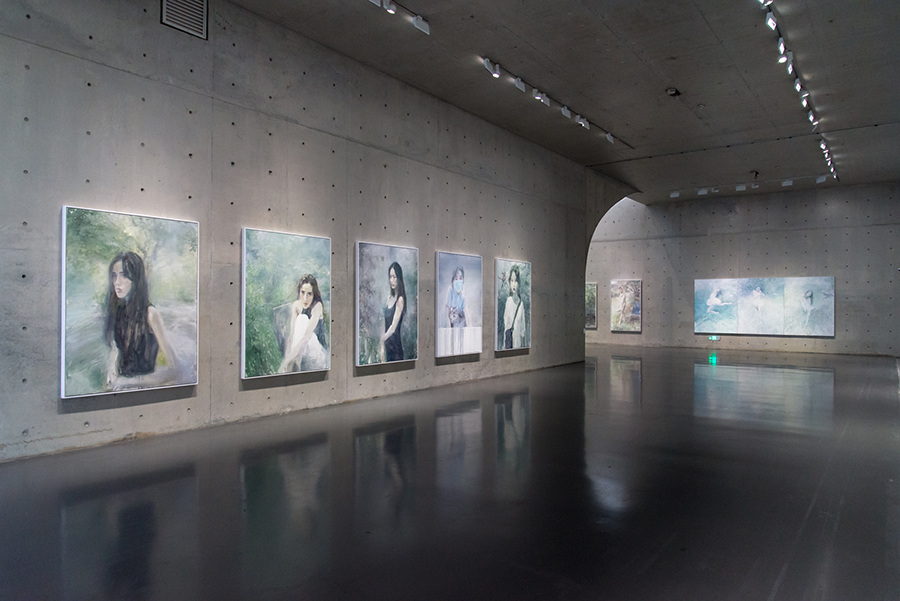 In commemoration of a career spanning 40 years, artist He Duoling is holding his solo exhibition Grass and Color at the Long Museum West Bund in Shanghai from April 25 to June 20. The exhibition will feature more than 70 of He's works.
Zhu Zhu, a poet and curator of the exhibition, says the 73-year-old He has remained a quiet observer of changing trends despite new ideas that were on the rise with the development of contemporary art.
"He concentrated on perfecting his personal expression of individual life experiences by continuously integrating concepts of music, poetry, architecture and other fields of study into his work," Zhu says.
In order to best present He's creative portfolio, Zhu invited Chinese-French design studio IDEAA3 to create an exhibition space to guide visitors through different phases of the artist's career, reflecting the inherent connection of different pieces.