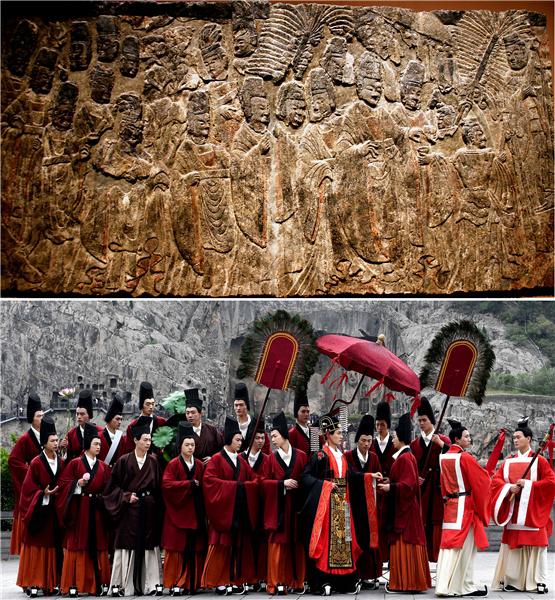 Carved in Binyangzhong Cave, an imperial cave excavated in the Northern Wei Dynasty (386-534), the relief sculpture Emperor and Empress Pay Respect for Buddha is a national treasure of great historical and cultural values.
In the 1930s, the sculpture was stolen and taken abroad in pieces. "We hope to resurrect this work through many forms, and this live-action performance is one of them. It took nearly three months to prepare," Dan Gao, researcher of Longmen Grottoes Research Institute, said.
In order to restore the images on the relief, the research team collected literature and pictures, and studied the character's makeup and hair, costumes, props and movements one by one.
Apart from the actors for the emperor and empress, most of the 40-plus cast members are young people born after 2000.