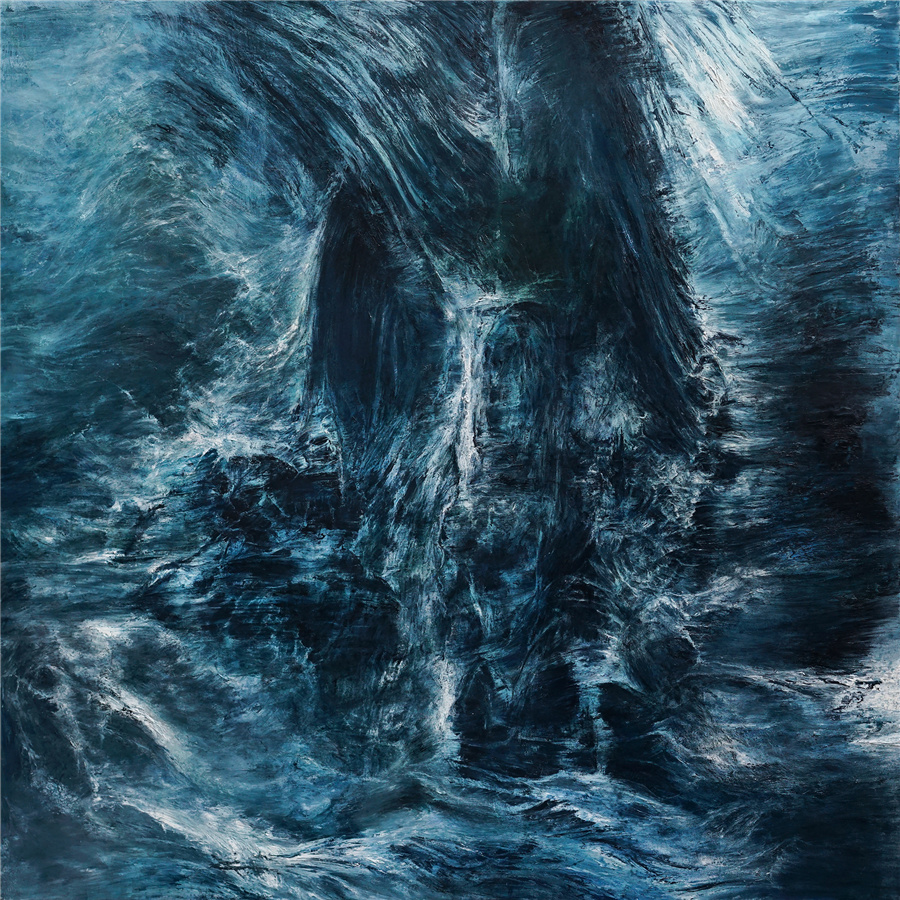 The exhibition Neverland: The Latest Works of Sun Yao opened at the SPSI Art Museum in Shanghai last Sunday. The exhibition is supported by the Shanghai Oil Painting and Sculpture Institute and runs through April 25.
Displaying nearly 40 paintings, the exhibition brings together artist Sun Yao's abstract painting series Neverland, a collection that began in 2016, and the small painting series Skyline, created during the COVID-19 pandemic.
"Neverland" is another landmark series of works in Sun Yao's artistic career. Since beginning to create these works in 2016, the artist has experienced serious illnesses in his family, several relocations of his studio and the raging of the COVID-19 pandemic. The turbulence of life and intense pressures made the artist think deeper about "Life and Eternity".