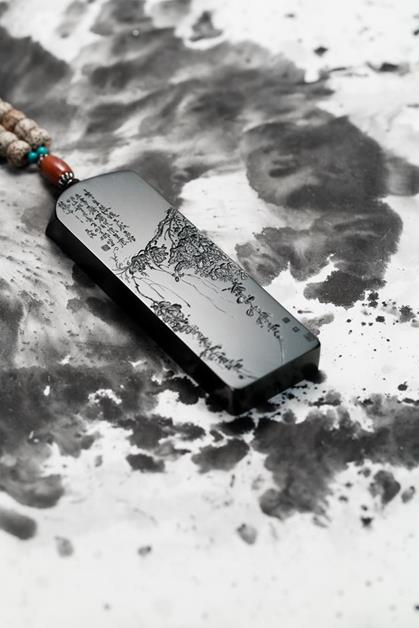 Jade and calligraphy both have special meanings in Chinese culture. The former is recognized as a gift from nature and imbued with ideas of purity and integrity, while the latter is a distinctive category of Chinese art, not only as an important form to preserve Chinese characters but also as an embodiment of Chinese philosophy.
Pang Ran, a master of jade carving from Henan province, creatively combines the two techniques.
His solo exhibition at the National Art Museum of China running through April 11 shows several jade pieces on which Pang carved calligraphic poems, as well as classical Chinese paintings and seal marks, turning jade into a platform for Chinese cultural traditions.