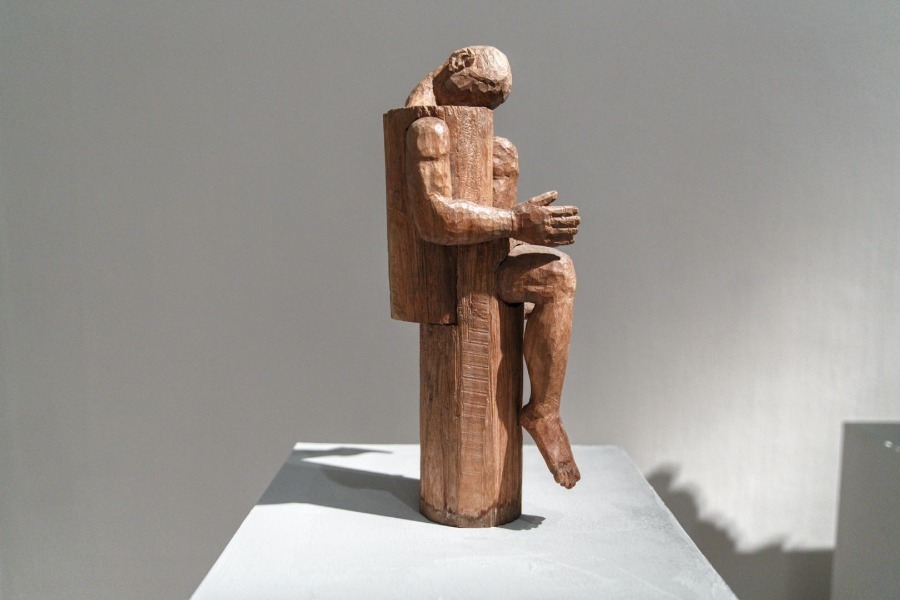 Xiao Li, a professor at the Central Academy of Fine Arts and a sculptor in his own right, is noted for producing wood and stone works that convey intrinsic energy and the beauty of Chinese philosophy.
Carve Wood, Far Sound, Xiao's solo exhibition now at the National Art Museum of China, reviews the evolution of his work since the 1980s, and explores Eastern cultural spirit in the reflections on ever-changing modern life.
The wood and bronze sculptures Xiao made in the 1990s are largely figures in which he examined the mentality of Chinese people in a time of dramatic transformation. He turned to work with various kinds of lumber between 2000 and 2015, such as camphor wood and the wood of pear trees, which he sought to present the raw beauty of nature. His recent sculptures, on the other hand, convey a humanistic spirit.